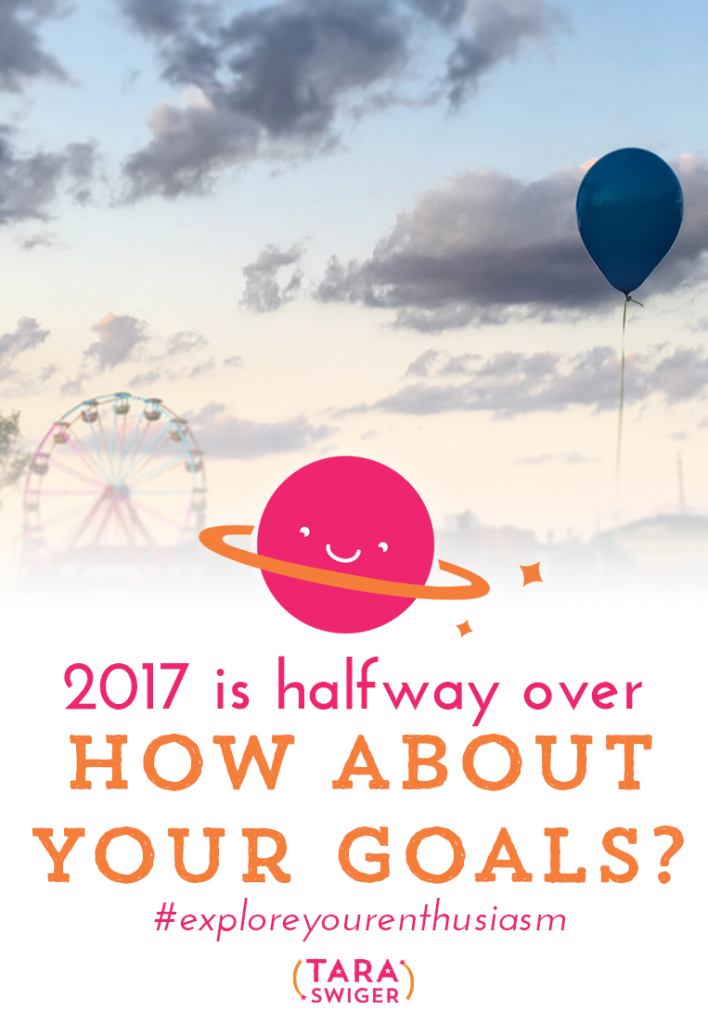 Podcast: Play in new window | Download
It's the halfway point of 2017!
How are your goals coming? Are you halfway through your goals? Or can you see how you're building momentum and will be there soon?
Or, are you realizing that you're NOT halfway to your goals?
Today we're going to talk about what to do about the goals you haven't reached and how to reset your goals and process, so you can get where you wanna go by the end of the year.
Links Mentioned
How to listen
You can subscribe to it on iTunes (If you do, leave a review!)
You can listen to it using the player above or download it.
Subscribe or listen via Stitcher (or subscribe in whatever you use for podcasts – just search "Explore Your Enthusiasm" and it should pop up!).