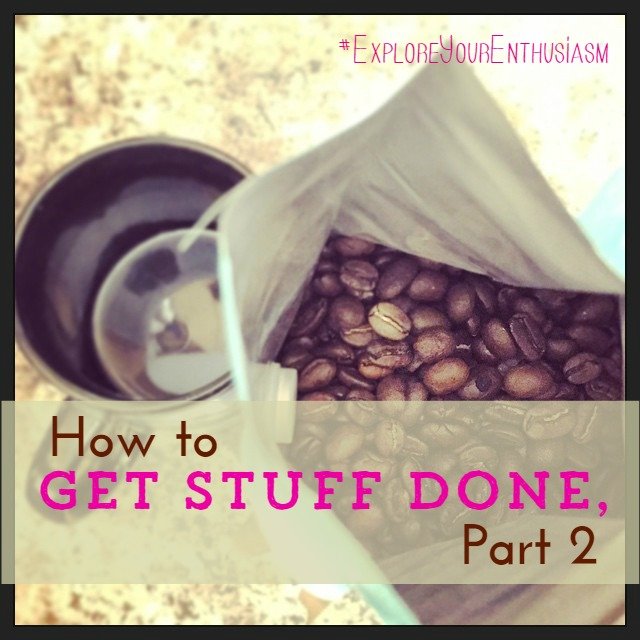 Podcast: Play in new window | Download
How do you actually get your list of things done?  It's a balance of knowing what to do and finding the time to do it. This is the third piece of the How to Get Stuff Done series. Find Part 1 here and How I Get Stuff Done here. In this episode, we'll discuss how to find and implement a system and routine that will work for you.
We cover: 
The two different kinds of "working time" you need to plan for.
My favorite tool for improving focus.
How to make each working session productive and efficient.
Want guidance and worksheets so that you'll finally actually make a system that works for you? Join us for Wrangle Your Time, where you'll learn how to put together a system that works for you.
Resources mentioned
How to listen
You can subscribe to it on iTunes (If you do, leave a review!)
You can listen to it using the player above or download it.
Subscribe or listen via Stitcher (or subscribe in whatever you use for podcasts – just search "Explore Your Enthusiasm" and it should pop up!).
Distracted?
Get the Distraction Free Guide to Getting Stuff Done!