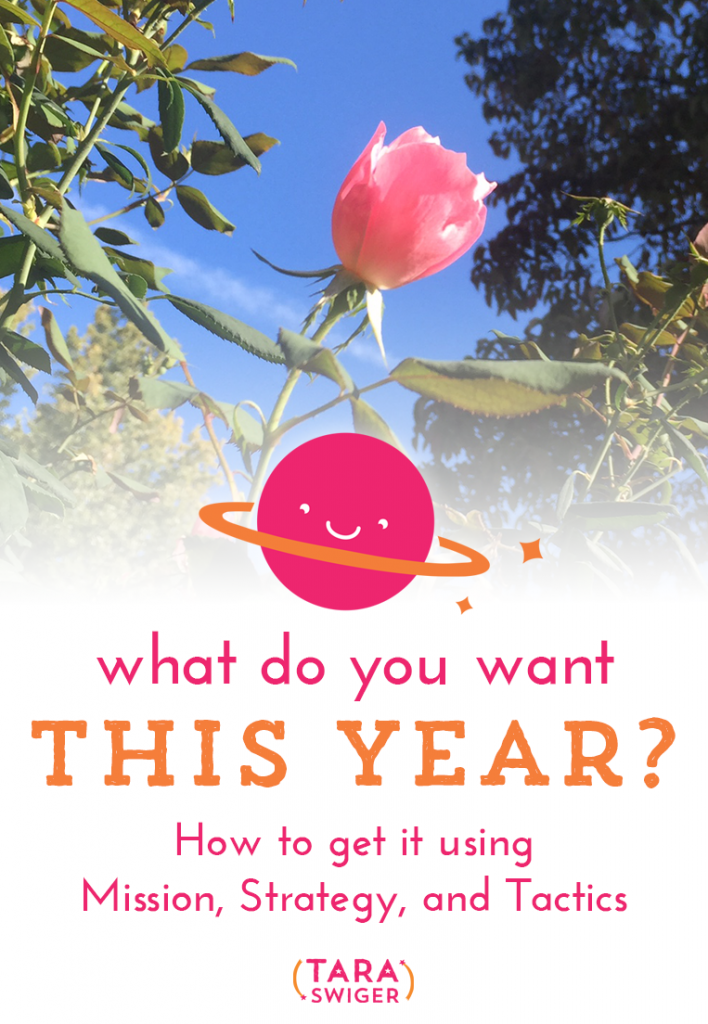 Podcast: Play in new window | Download
What do you want from this year? How are you going to get it? Let's get clear by  using the framework Mission, then strategy, then tactics. 
Back in September I wrote a post about this, about the necessity of stepping back and looking at the big picture. That post prompted so much discussion and questions and has come up again and again in conversation, so I wanted to dive even deeper into it now, as we're all thinking about what we want from the new year. I want to fully explain this framework, so you can use it not only as you plan your year, but also as you work on ANY project or have to make any decision in your business.
If you've been feeling frustrated in your business, about its growth, or how you're spending your time – this might be the problem. If you feel like you scramble back and forth between things, without seeing traction in any of them, this might be the problem.
The solution is simple: You're going about it in the wrong order. In this episode you'll learn the right order to plan your actions, and be more effective. 
Resources
How to listen
FREE Training to Defeat Overwhelm
Enter your e-mail to get a quiz, tracking template, and MORE free resources to help you defeat overwhelm!