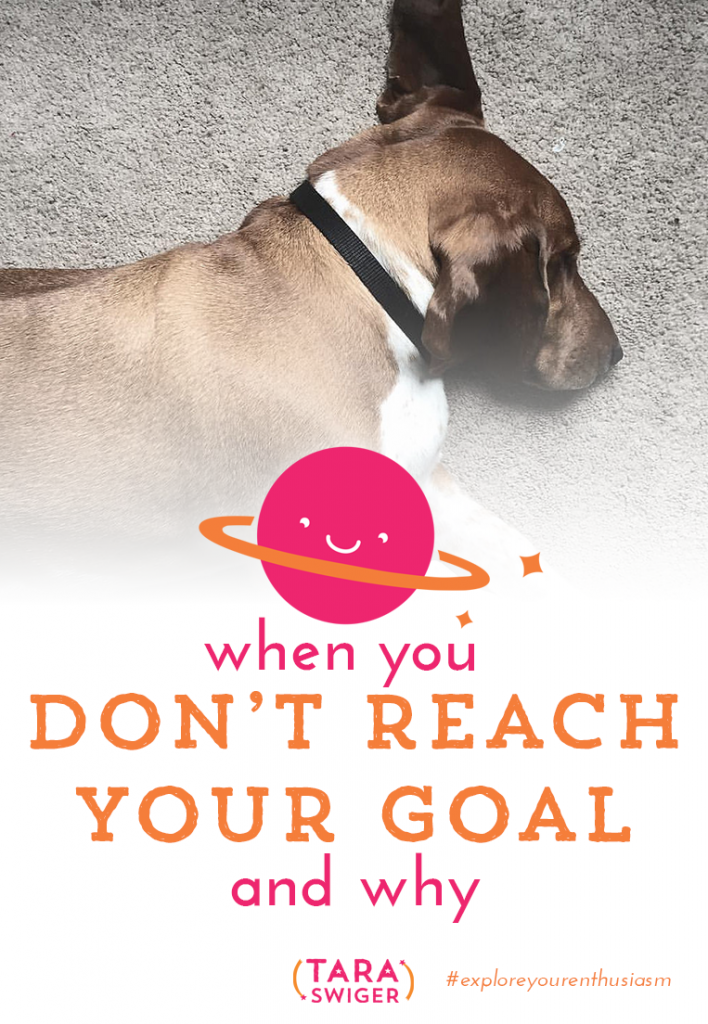 Podcast: Play in new window | Download
What do you do when you don't reach your goal? How do you identify what went wrong (if anything) and set a better goal next time? 
This week we'll cover the 6 reasons your goal might have failed, and how to set a better goal next time.
I created a free worksheet so that you can set reachable, do-able goals every time!
Just scroll down, put in your email address and you'll get it in your inbox (along with the full transcript of this episode!).
Links mentioned:
How to listen
You can subscribe to it on iTunes (If you do, leave a review!)
You can listen to it using the player above or download it.
Subscribe or listen via Stitcher (or subscribe in whatever you use for podcasts – just search "Explore Your Enthusiasm" and it should pop up!).
Get your free worksheet!
Enter your e-mail below and I'll send you this episode's transcript plus a FREE worksheet to help you set do-able goals, every time!