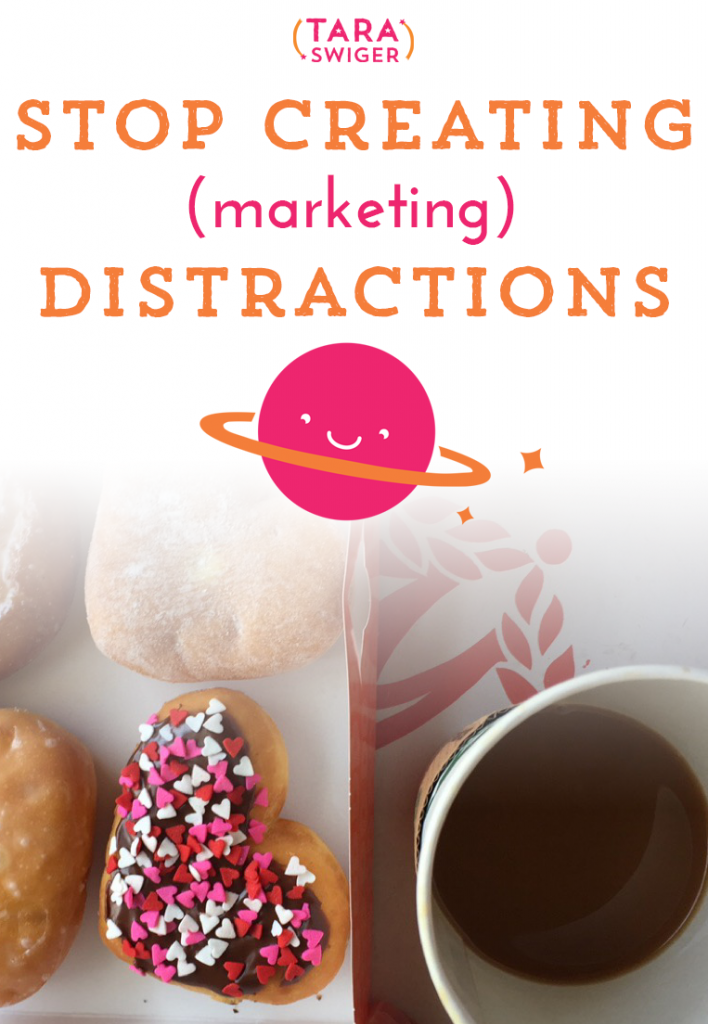 Podcast: Play in new window | Download
You can make your marketing more effective with making one easy switch: Chose one thing, and plan all your marketing around it, for 2-4 weeks.
It sounds easy, but it's also easy to get distracted! So how do you pick your focus and avoid distractions? And how does this make your marketing more effective?
Listen in to learn more, and click here for your free worksheet: How To Avoid Marketing Distraction (You'll also get the podcast transcript!)
How to listen
You can subscribe to it on iTunes (If you do, leave a review!)
You can listen to it using the player above or download it.
Subscribe or listen via Stitcher (or subscribe in whatever you use for podcasts – just search "Explore Your Enthusiasm" and it should pop up!).
Stop creating marketing distractions!
Enter your e-mail and I'll send you a FREE worksheet to help you stop distracting yourself on social media and start really focusing on promoting your work! (You'll also get the transcript of this podcast episode!)