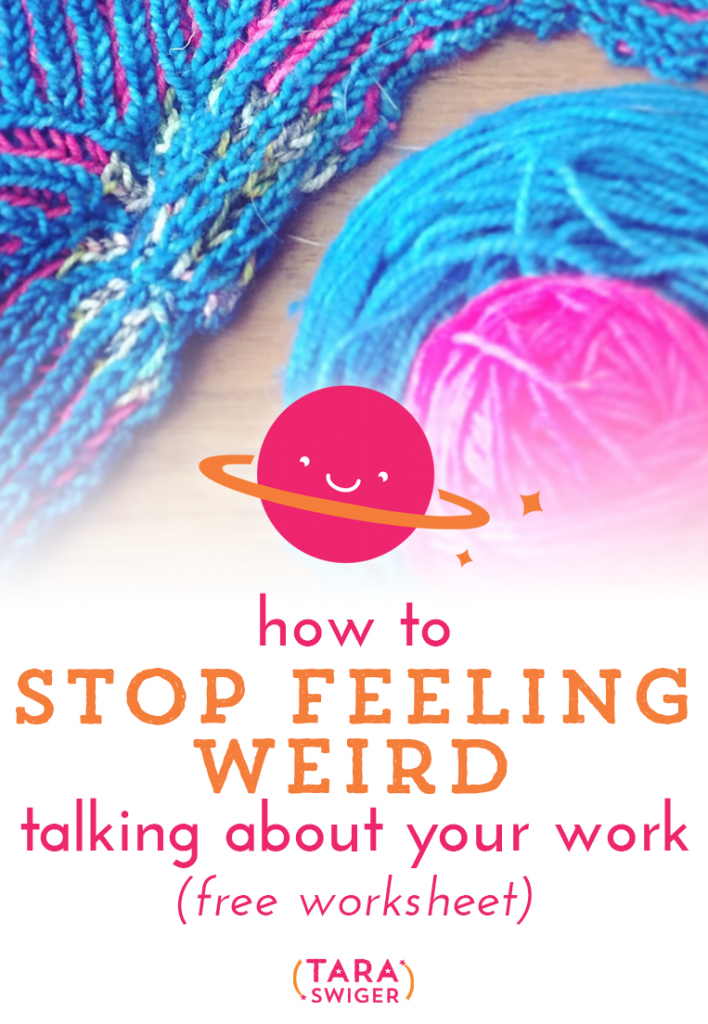 Podcast: Play in new window | Download
How do I describe what it is I do? How do I talk about my work?
This is the question we nearly all have. (If you've figured this out and feel 100% confident talking about your work, email me immediately and tell me your secret sauce).
Even though I've been doing this for 6 years (and have been running my own business for over 10 years!), I struggle with how to talk about my work every day. In every sales page I write, in every conversation I have, and in every byline I submit to a magazine or book.
I don't know that this question ever goes away, but you certainly can get better at talking about your work. In this episode we'll cover what you need to do to talk about your work effectively AND the key to feeling more comfortable. 

How to listen
You can subscribe to it on iTunes (If you do, leave a review!)
You can listen to it using the player above or download it.
Subscribe or listen via Stitcher (or subscribe in whatever you use for podcasts – just search "Explore Your Enthusiasm" and it should pop up!).
To apply this to your own business, fill out this worksheet and stop feeling weird talking about your work today!