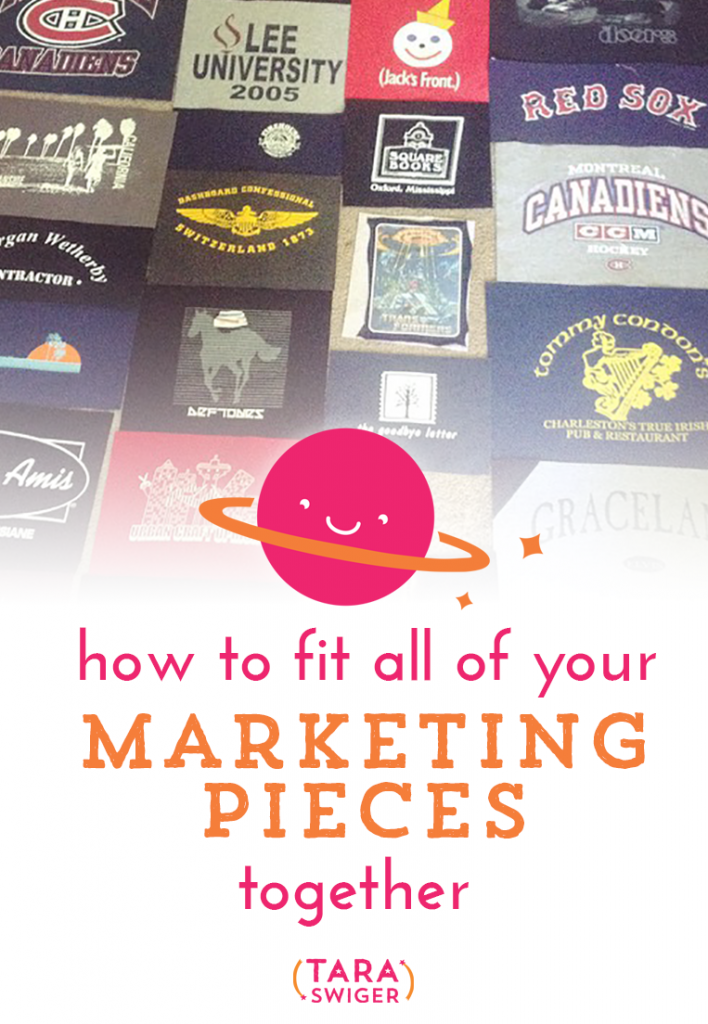 Blog.
Twitter.
Facebook.
Instagram.
Pinterest.
Emails.
How are you spreading the word about your work? How are you connecting with possible customers? If you're like nearly everyone I work with, you're using quite a few tools, but you feel like you should be using EVEN MORE – like you can never do enough or be in enough places.
This week on the podcast I'm sharing the story of how I helped one of the Starship Captains fit her marketing puzzle together. While I was broadcasting it on Periscope (I record and broadcast these a whole week early – follow me there to catch it early!), I got comments saying: OMG, I need to do this for my own business! I need to piece it all together.
So I'm super happy to announce that I am teaching exactly this, tomorrow! In a webinar with TNNA (The National NeedleArts Association), we'll cover your newsletter, blog and social media and come up with a plan for fitting them all together. (Webinar = online workshop, that you can attend wherever you are!)
If you're in the yarn world (you have a yarn shop, you make yarn, you design with yarn), this webinar is for you. We're going to address how to fit your blog, newsletter, and social media together into one EFFECTIVE puzzle, that brings customers to your door.
You can register here:
Once you register, tweet me and tell me your questions – what do you hope we cover?