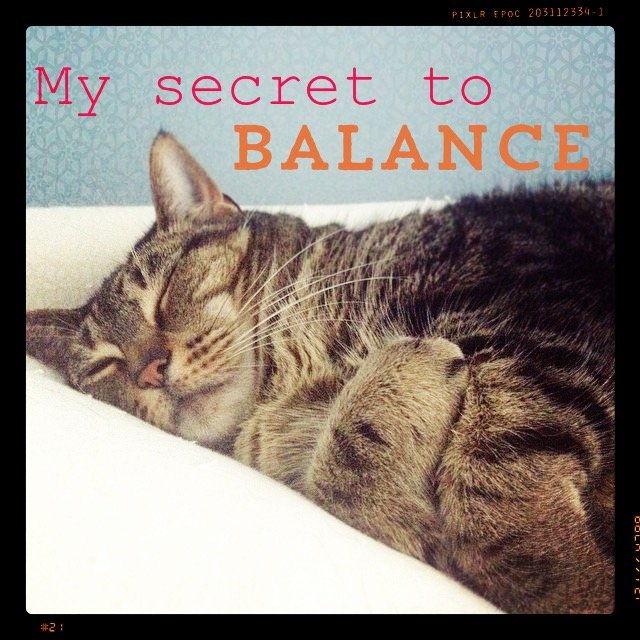 If you follow me on Instagram, then you might have seen this last week: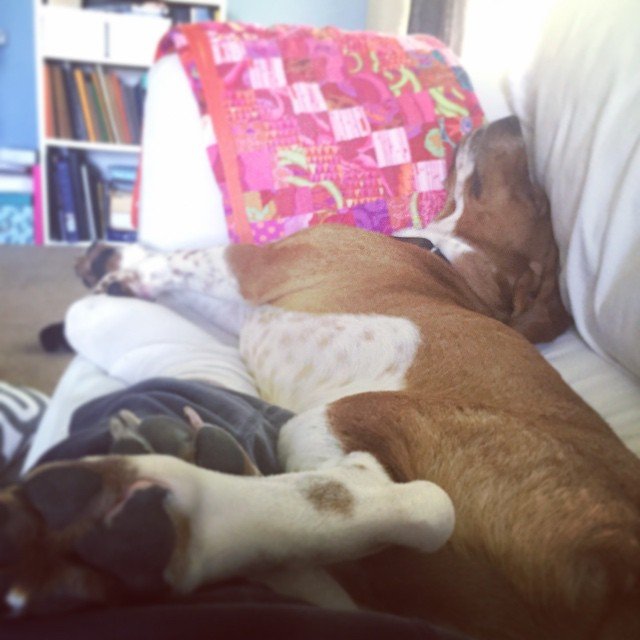 "In the 2 days since my Big Spring Adventures (#craftcation15 followed by a week in SoCal with bro, followed by 5 days with out-of-town friends) have ended, I've been in deep #introvertrecovery. Snuggling, reading, baking, finishing my taxes, staring at the wall" 
My real-life friends tell me that based on my Instagram account, my life looks either incredibly lazy (reading, snuggling dogs, etc) or incredibly adventurous (travel, conferences, etc). The truth is, it's both, depending on what day it is.
But the REAL truth is, 99% of the time, it's neither.
99% of the time I'm neither laying in bed, nor meeting cool people, nor reading at the ocean.
My days are spent working. Coffee cup in hand, journal at my side, computer screen open…working. Right now, as I write this, there's a dog at my feet, and he's super photogenic, but it's hardly glamorous.
This is my idea of "balance" – there's intense fun, intense rest, intense work.
There are moments, even weeks, of awesome travel and companionship and in-person teaching. There are moments of complete Introvert Recovery (usually on weekends), doing absolutely nothing but reading and staring at the wall. (True fact: during Craftcation I went to my room for at least an hour midday and just laid down and stared at the ceiling.)
But most of the time, there's just normal, work-filled workdays. Writing podcasts, newsletters, and classes. Talking to clients and Captains. Leading the Starship chat, answering the forum questions, and replying to emails.
That's my balance. Without any one of these things, I couldn't do the other. If my life was all travel and in-person teaching, I'd get burnt out. If it was all lazing around and staring at the wall or dogs, I'd be broke. And if it was ALL normal workday (with no travel or teaching), I'd be bored.
But at no one moment is everything in balance. Instead, I'm balancing it over time (I hope).
I (and you!) don't have to have it all balanced 100% of the time. Some weeks you're going to spend more time on work, some weeks you'll spend more time with your family. Some seasons of life are for growth, while others are for rest and recovery. It's all cyclical.
Remember this, when you look at anyone's Instagram feed. For every beach photo, there's hours on a plane. For every dog napping photo there's hours of staring at a screen. (Tweet this!)
Remember this, when you worry you're not "in balance" –  when you work hard on a new project, or when you need take an afternoon off to rest.
Where are you in your own balance right now? Do you need more of fun, rest or work?
In my upcoming class, Get More Done, you'll create your own balanced day, week or month, so that you can get more done. Learn more here.