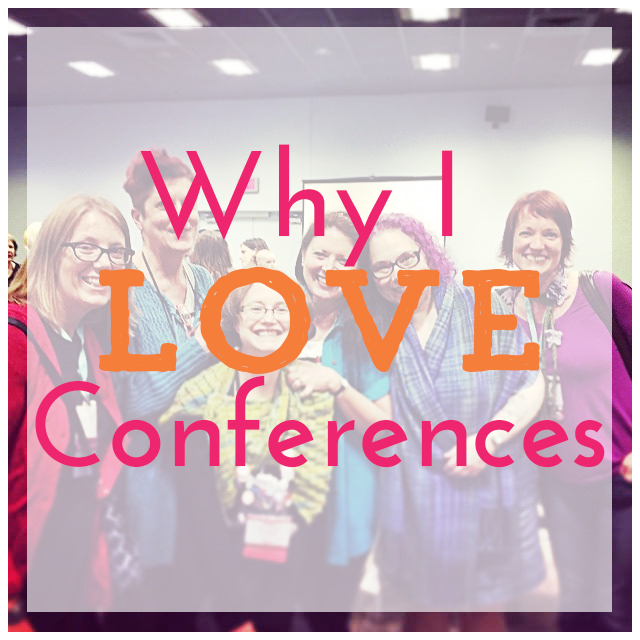 I'll let you in on a little secret.
I love the internet. I LOVE that I can help makers + artists in China, Europe and North America, all from my coffee shop in the mountains of East Tennessee.
As an introvert, I love that I can be talking to and serving thousands with my weekly emails, without worrying about what my hair looks like.
But, as much as I love talking to you each week, there is nothing comparable to live, person to person, interaction.
(This is why I built a live weekly chat into the Starship, even though all of my biz-friends think it's unsustainable and unscalable and frankly, a little nuts. (I remind them that I've been showing up to 50 chats/year for over 4 years, so it IS sustainable!) The LIVE interaction, even if we can't be face to face, provides a kind of encouragement and accountability that time-shifted communication (like this blog post) can't.
But even a live chat, or Periscope, lacks the connection that comes from looking in someone's eyes and knowing they see you, too.
This is why I love doing in-person events, like last weekend's conference. Even if I had learned nothing from the classes themselves, I learn so much from every conversation with another maker and small business owner. I learn what works for them, what their goals are, what hasn't worked. That informs my own work, and inspires me to be bolder and braver.
The science on confidence demonstrates that we are more likely to believe something is likely for ourselves (and thus, pursue it) when we see real-life examples (ie, "models"). There is nothing as encouraging as actually meeting other women who are doing it – who are building sustainable, profitable craft businesses. This isn't just "fun" – it's vital for your own confidence, which is vital for your own accomplishment.
I promise: Meet a creative business owner in person – it will build confidence and inspire you!
Yes, going to things in person takes time. It costs money. It takes extra time to figure out how to keep your house running while you're gone.
But you don't have to go across the country. You don't have to go to a weekend-long conference. You could take a 2 hour workshop, or go to a meet-up. You could meet another small business owner for coffee. You could invite me to teach in your town, and we'll bring 5-10 local makers together for a class!
(One of the unexpected bonuses of the Starship – meet-ups around the world with other members! This month alone 2 captains met in Germany, I had dinner with 3 Captains in Seattle, and another 2 had coffee in Michigan.)
So how about you?
Do you ever meet up with other craft business owners?
If not, how can you start?
Who have you been thinking about reaching out to, but hesitating?
If you're not sure how to say hello,
share this post on Facebook and tag them and say "Hi! I'd like to have coffee with you!" I promise you, they want to meet other makers, too!