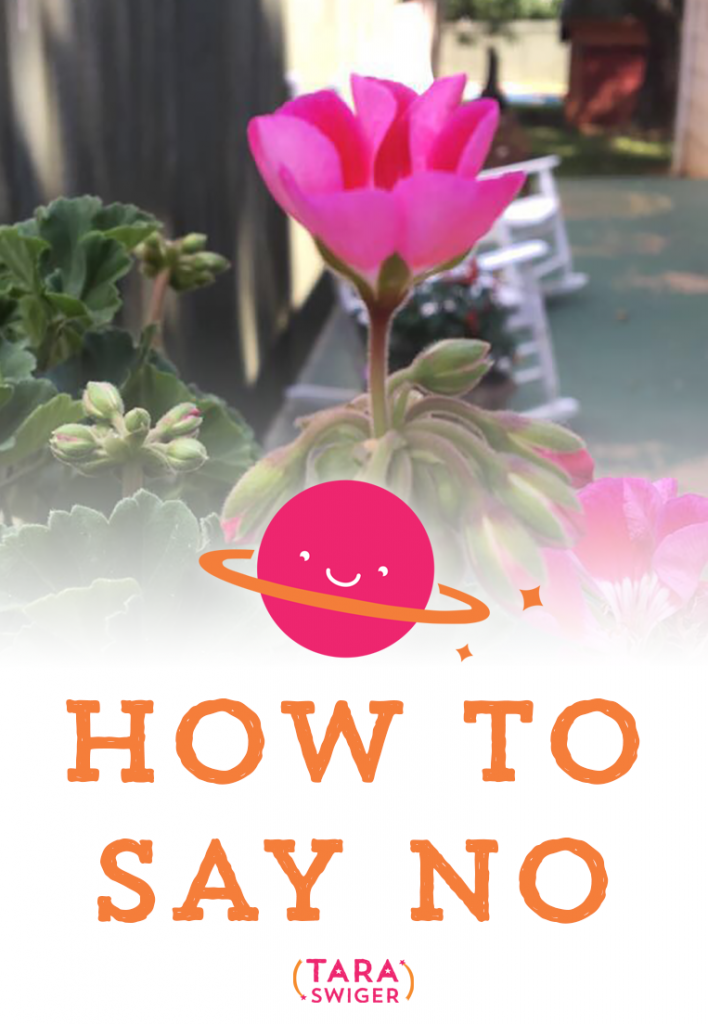 Podcast: Play in new window | Download
Get more goodness and support the podcast: http://patreon.com/taraswiger
Tired of saying "yes" when you want to say no?
We're replaying a popular episode from the past, because it's always a good reminder that you have permission to say no – to anything!
In today's episode you'll learn:
How to get comfortable saying no.
4 ways to say no
My exact scripts for getting more time, avoiding aggressive askers, and saying no.
This is the second part of a three-part (free!) mini-class on Saying No (for fun + profit). Part 1 is here, Part 2 is today's podcast, and Part 3 is a worksheet (to apply this to your own business), only available if you sign up below.
Links I mention:
The FREE worksheet is available if you sign up below!
How to listen
You can subscribe to it on iTunes (If you do, leave a review!)
You can listen to it using the player above or download it.
Subscribe or listen via Stitcher (or subscribe in whatever you use for podcasts – just search "Explore Your Enthusiasm" and it should pop up!).