I follow my enthusiasm by reading…a lot. And once a month, I share (some of) the books I read last month and the books I intend to read this month. You can join the informal book club by sharing your own list with me on Facebook and find all the posts here.
(The usual disclaimer applies.)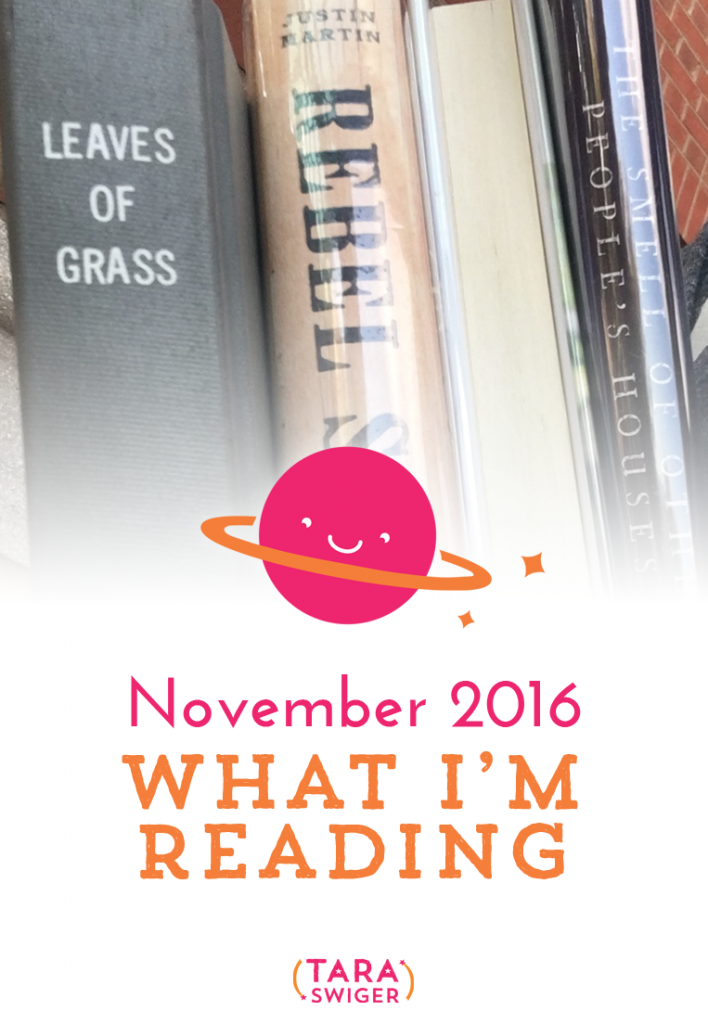 What I read
Pathways to Possibility, by Rosamund Zander (I also reread her first book this month) – If you feel stuck and without options, Zander's books are an excellent reminder that there's always possibility, it's just a matter of reframing.
Invisible Man, by Ralph Ellison – This book has been on my Great Books list forever, and after watching Luke Cage read it, I got it from the library. Soooo good. And if you liked Luke Cage, you should totally read this book.
The Trespasser, by Tana French – If you've been reading these posts for long, you know I fell in love with French's writing last summer. So as soon as this book came out, I picked it up from my local bookstore.
What I'm reading
I need some more recommendations! Tell me on Twitter or Facebook!
  Here's to another great month of reading!
What I read last November.
And in November 2014. And in November 2013!