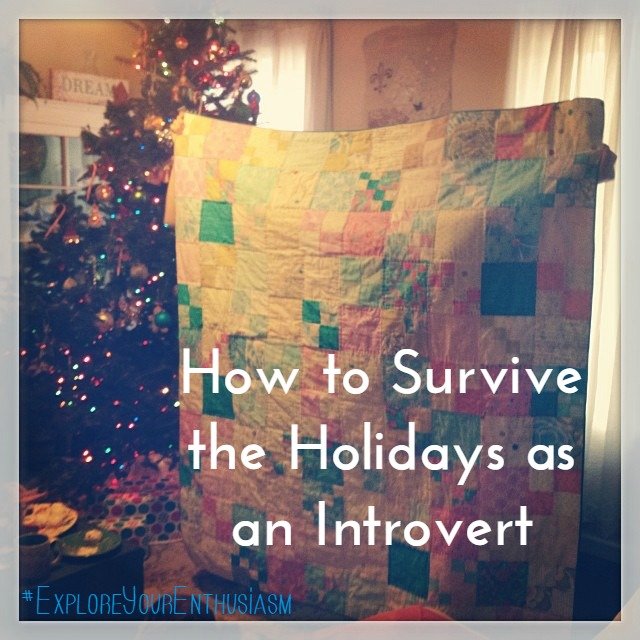 Podcast: Play in new window | Download
Tomorrow is Thanksgiving here in the States, so it's the perfect time to talk about how to survive the family-filled, party-going holiday season, as an introvert.
In this episode:
How to use your introversion as a superpower for enjoying the holidays.
Overcome any introversion guilt or shame.
Feel good and refreshed even if you spend more time than usual with other people.
Links mentioned
How to listen
You can subscribe to it on iTunes (If you do, leave a review!)
You can listen to it using the player above or download it.
Subscribe or listen via Stitcher (or subscribe in whatever you use for podcasts – just search "Explore Your Enthusiasm" and it should pop up!).