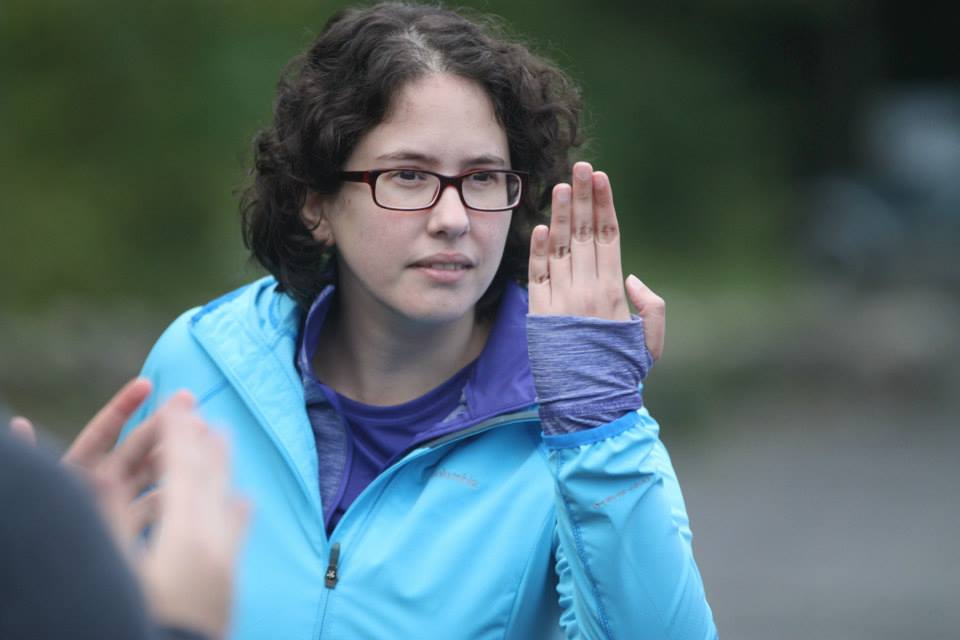 Today I'm sharing an adventure with Starship Captain Vanessa Laven. Vanessa writes at Mixed Martial Arts and Craft about kicking cancer's butt with grace and flair + makes  plushie body parts over at Survival Organs. 
People have this fantasy of what it's like to be a full-time entrepreneur. But what's a normal day for you really like?
A normal day starts on my house chores as I figure out what needs to be blogged about and what items need to be made for my shop. This is assuming I'm also not working through a headache or migraine. I get them so frequently that I only let myself sleep them off if they're at a pain level of 8 or 9 out of 10. Anything less than that and I have to suck it up and push through. If I wasn't that hard on myself, nothing would get done – either biz wise or in my personal life. Oh and as a cancer survivor, I also have doctor's appointments and support group meetings to juggle and I have to see if I'm physically feeling up for a martial arts class. While my doctor's appointments aren't every week any more, they do take up most of my day so I need to account for that. Often I end up working after dinner or on the weekends.
There are so many ways to make a living as a biz owner – how are you doing it? What have you combined and how has that changed?
I'm doing it by taking my time! One step at a time and I keep track of what's working and what isn't. Since this is a new path that I'm finally strong enough to go down, I'm writing down where I want to be, what that looks like and how I can get it. I do this by keeping track of my expenses, making notes on what my customers respond to (or don't) and generally what does success look like, feel like, act like? Trying to capture what my dreams are, using all of my senses, has helped make them more concrete and achievable.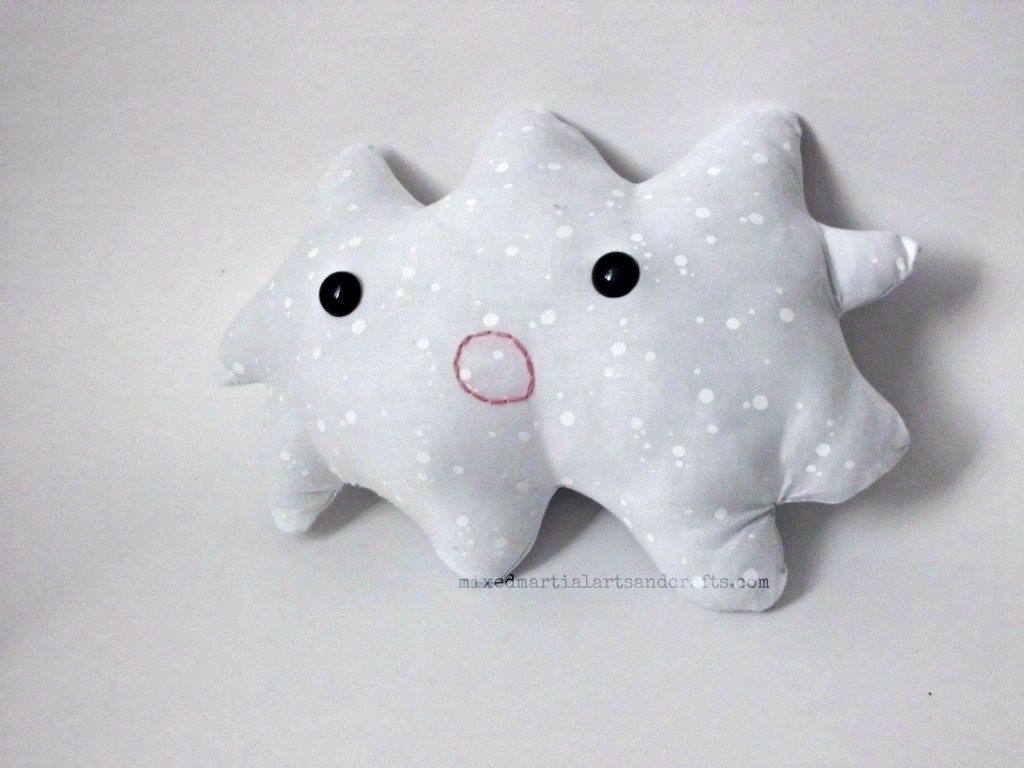 What new thing are you exploring now?
I'm currently exploring new organs for my shop, new expressions for their faces and writing more about how to take life one stitch at a time! I'm also exploring how to teach people that they are their own guru.
For me, success is more about how many people reach out and let me know how I've helped them. During chemotherapy, there were almost no personal blogs that I could find talking about the day to day aspects of cancer. I found lots of clinical websites but I wanted to hear from a cancer survivor's mouth directly. I've taken it upon myself to do just that. But it's more than just about reaching cancer survivors. I want to help people who feel ready to make a lasting change in their life. With
Survival Organs
, I'm reaching out to people who need a good laugh or a reason to find something humorous in their life.
What's the next destination you're working towards?
My next major project is to finish the first round of edits to my surviving cancer and chemo guide! It's huge, it's a scary task but it's something that needs to get done. When I really think about doing it, I get really scared and I want to avoid it but then I remember how lost I felt when I was sick. I've held on to that feeling as a reason to conquer my fear and give birth to this book because there's another person just like me who needs this. I've never written a book before, much less published one, so it's a whole new set of skills for me to explore. I love that I'm now charting unknown personal territory!