s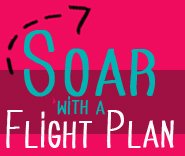 You have a gorgeous, shining thing.
You want to tell the world about it, but you get overwhelmed by all there is to do: social media, blogging, press releases (should you be sending them?), in-person events. 
You'd like more sales and more reach and more opportunities…but you don't want else you could do to get them. 
There's a simple solution: You need a marketing plan + system. 
It's not just enough to know what you should do or what you could do, you need a plan that works for you, your skills, your people. And you need it to be as automatic as possible, so that you don't forget + get too busy to do it.

"I had mostly given up on my email newsletter – I hated sending out what felt like repetitive ad copy, and almost no one was paying attention.  It certainly wasn't bringing me any sales! When I hired Tara to help me with one of my sales pages, she said something that completely changed how I see my newsletter.

That's changed everything. It's easier to make now, and much more enjoyable! Dozens of new people have signed up in the last two months, and I've made plenty of sales!"

-Diane Gilleland, author, teacher and media maker, CraftyPod.com

My superpower is finding your star-studded sparkle. I ask the questions that bring out your best ideas, your shiniest strengths and your real enthusiasm.
I'll help you craft a marketing plan  from that shiny place, so that everything you do is sparkling with your crystal-clarity and ease.
 And then we get into the granular level of how to do the next thing – the very next steps for you to take, the plan going forward, the way it fits into your real-world universe.  My work with authors, designers, and tech start-ups has endowed me with a zillion different examples of how things can work – together we'll figure out what will work for you.
Let's shine a little starlight into the darkness.  
We'll craft your flight path through conversation and question-asking. When you register, you'll get a Flight Manifest, with a series of questions for you to answer. You return it and we schedule your Flight Plan session. When the time comes, we get together and start sketching solutions. A Flight Plan is $200. 
Ready to soar?
Note: Flight plans are booked up for now!
Click here to contact me to reserve a time. 
You can also get one is as a member of the Starship. 

We can create a flight plan to…
 Launch your newest product, line or book. Toss that pile of Should-Dos and laser in on a plan that will attract your perfect buyer, explain why want it, and then sell it, with humanity, compassion, and authenticity (no sales-y, slimy tactics, here!) I worked with Heather to create a Flight Plan for her book launch and she tripled her list in the weeks before Publish Day!
Get that Big Project done, while you continue to pay the bills. If you've got something bubbling away inside of you, but you're not sure where you'll find the time to make it, you need a Flight Plan. M + I crafted a plan to keep her old patterns selling while she writes her book! 
Love your newsletter. Seriously. Your people want you to talk to them. And you want to talk to them. So let's find a way to send them love notes, field notes, or secret messages in an enthusiastic way. (See Diane's quote above for an example!)

"When you start a huge project (like launching a new book!), you need a sounding board—an intelligent one that can talk back to you—who can listen to you ramble around the jumble of what you do and come back with, "RIGHT! Then THIS is what you need to do next because THESE are Your People and THIS is what they want from you."

Boom!

You can't get that kind of understanding, that kind of I-can-listen-and-hear-what-makes-your-thing-special-to-you-and-Your-People from a website or a book or even a friend—because they probably aren't marketing experts.

No. For this, you really need Tara."

-Heather Ordover, author and podcaster, Craftlit.com

A Flight Plan includes
A thought-provoking, question-packed Manifest (you fill it out before the call),
Around 60 minutes of live path-finding*. Together we find solutions that you actually like, and then we find all of the next steps you need to do.
Follow up! Even after we're done path-finding, I keep thinking! I'll send you notes, a recording, and a list of resources  after the session is over. If you have questions, you are welcome to ask them, for as long as you need to.  
*These sessions are so packed with ideas, that 60 minutes is about all either one of us can last. I won't cut you off mid-sentence or anything, but most sessions come to a natural end around this time. If we are just alighting on some newfound epiphany, you better believe we'll keep going, at no extra cost. 

"I think I might have sprained my wrist, I was scribbling your brilliant ideas so quickly. Seriously, I am in AWE of the sheer amount of usefulness your brain can spew out. It was all so crisp, so clear and so exactly what I needed. But my favorite part was how completely non-judgmental you were with the stuff I wanted to figure out, and how genuinely excited you got about my latest project-babies. (Anyone thinking about hiring Tara — you will get soooo much more than what you're paying for. This service is basically the best thing in the entire world.)"
-Havi Brooks, The Fluent Self

Note: Flight plans are booked up for now!
Click here to contact me to reserve a time. 
You can also get one is as a member of the Starship. 
I recently crafted flight plans with…
A designer landed a book deal. Celebrations! Except…she still needs to keep her sales hopping, to propel her through the writing. We found a way to keep introducing new people to her current designs, so things don't get stale while she focuses on the book.
A small dress design company wants to rock their social media platforms. Together we developed a plan for their newsletter, their tweets and their schedule – without creating a new pile of work.
An author has a brilliant book but few resources to invest in selling it Together we identified her assets and built a plan that was her publishers most successful launch ever. 
A teacher wants to branch into a new career as a speaker.  Together we identified contacts that could make introductions, and expanded topics that would slowly move her into those new jobs.
A bricks + mortar shop wants to fill their classes, but they don't know what will bring people in the door. Together we crafted a plan that used existing resources to spread the word to every interested student. 
Where would your Flight Plan take you? 

Who's flying this thing?
I'm Tara, an author, maker and Starship Captain. I've crafted flight plans for authors, tech start-ups, artists, and designers. Together we've worked on everything from newsletters to wholesale strategies to writing those tricksy emails. If you don't know me yet, grab your free  e-course, and hang out on the blog for a while.
How's this work?
Note: Flight plans are all booked up! The only way to get one is as a member of the Starship. 
 I'll include information on scheduling your call and send you the workbook to fill out before the call, so I can get to know you and your business before we start. Share your questions, concerns, or stuckness beforehand and I'll be pondering and ideastorming before we ever get on the phone.

"The experience was a rewarding mixture of Tara's own social media experience + a willingness to develop completely new ideas that were suited for our unique culture and community. She expanded the scope of what we had considered and opened my eyes to new possibilities.  What really surprised me was her solid business experience. Unlike a lot of "creatives" in the social media advice-giving space, she could chat Return on Investment and budgets and realistic expectations."
– Garnet, Director of Finance & Strategy, Karina's Dresses