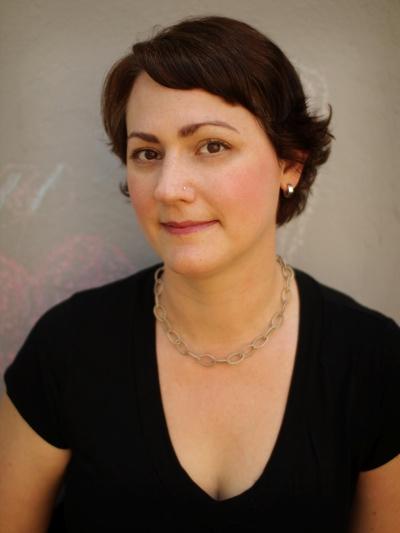 I made the mistake of reading SJ Pajonas' new novel, Released, during my flight last Saturday. Sitting in between two strangers, 2 hours into a 4 hour flight, I started bawling my eyes out. And snuffling. And generally being the kind of person you avoid sitting next to. But despite the personal embarrassment (or perhaps because of it), I heartily recommend SJ's Nogiku series. It's funny, action-packed and so full of real dialogue that I cried on a crowded plane. So yeah, I LOVE it.
I'm delighted that SJ agreed to answer some of my questions about the writing + marketing of her novels.
People have this fantasy of what it's like to be a novelist. But what's a normal day for you really like?
I'm a stay-at-home mom, so typically, my day is: get up at 5am so I have 1.5 to 2 hours of time to write or get other writing-related work done before my kids get up, get kids to school, either run errands or write while they're at school (they're not at school all day yet), then the rest of my day is completely normal. I can sometimes get in a few hundred words here and there when they're home but it's difficult. When I need a long stretch of time for working, I save it for the weekend when my husband can cover for me.
I've found that getting things done (like writing so proficiently and getting it all published) is about having daily (or weekly) habits and practices to keep working on your project. So tell us about your writing rituals – what do you do to get in the flow for writing?
You know all that time in the previous question when I'm taking care of the kids and the house? I'm brainstorming that whole time. I brainstorm while loading and unloading the dishwasher, while I'm making dinner, while I'm sitting and waiting for school to be dismissed, etc. Because when I actually have the time to sit down and write, I want to get words on the page immediately. I honestly don't have the time to stare at a blank page in front of me! I also do a lot of writing on my phone in Evernote. If I'm working in the kitchen and I have a great idea for some dialogue that I just know I'll forget before I get up at 5am the next morning, I open Evernote and write it all down quickly. I have a folder for each book and I just keep adding notes when I have the chance. This way I always have material when I sit down to write.
What's your favorite apps or tools? What do you use to write, edit, etc?
My favorite app for writing is definitely Scrivener. It's a $45 application from Literature & Latte and I would say the best money I've ever spent. You can use it to organize your work or novel like a file system, and it allows you to write in snippets and then move them around.* If you do this in Word, you have to highlight, copy, cut, and paste, and it's annoyingly clunky. Once you're done with a novel, you can export to a range of formats for ebooks. Since I self-publish, it's all I use. Calibre is another piece of helpful software. Sometimes I export a book from Scrivener to HTML format, I tweak the HTML and then use Calibre to convert it to ebook formats. And Evernote is the other software I can't live without. I can access it on all my devices so I keep a lot in it from notes about each book to information and links I gather on self-publishing to recipes for those dinners that fuel me!
*Tara's note: I agree! I used Scrivener to write my book!
As you've self-published books, I have loved watching your marketing unfold (which is so rare!). What is the most effective thing you've done to share the book with more people?
Thank you! There are several things I've done that I think work for books in general. I give away a lot of copies in the hopes that they garner reviews. I make a lot of multimedia items to promote the book like teaser images that I post on my blog, twitter, and Goodreads, and I had a book trailer made. I have a presence on most of the social media networks where I am, most importantly, MYSELF. I don't try to project that I'm an expert in anything or give advice that I know nothing about. If you find me online, I'm usually talking about random things from my life or sharing tidbits of information that have been coming my way. I keep the ranting to a minimum and I usually reply if you want to chat. I do let people know when I'm excited about my work because I hope that, if you know me, you'll be excited too.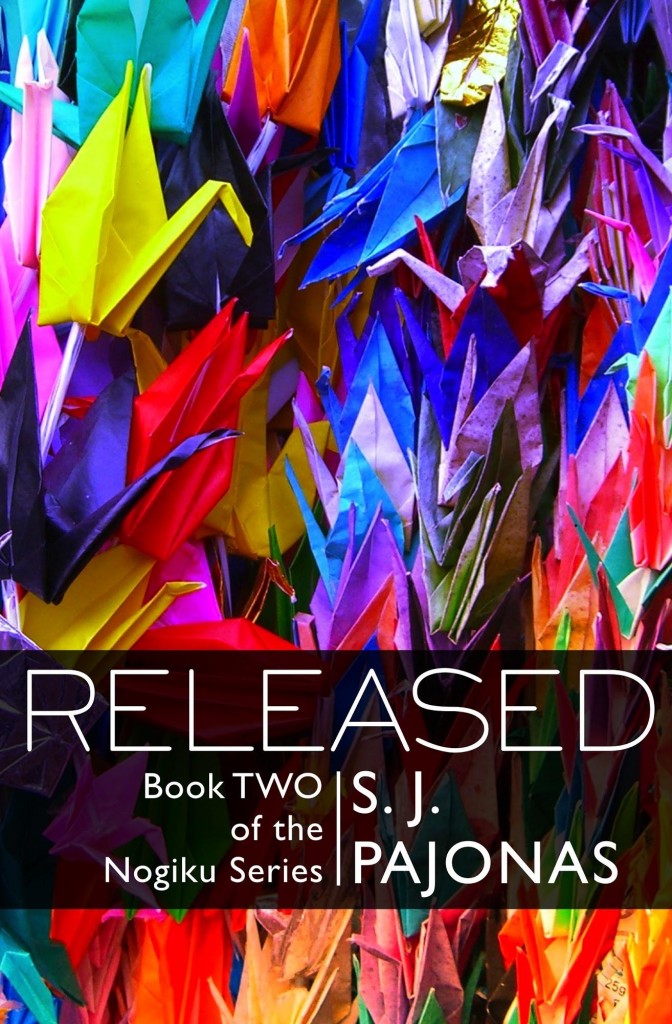 What's your most-favorite (enjoyable) thing you've done to share your work?
I really enjoy making the teaser images that I reveal in the weeks before a book is published. I love choosing an iconic image and pairing it with a quote from the books. I find them really exciting probably because I come from a film background. I love that pairing of images and words. It works for me everytime.
What resources did you find helpful in learning how to share your work?
I've been self-publishing for about six months now (from the time I decided to self-publish which was last June 2013) but I spent a few ramp-up months before my first book was published watching other authors publish as well. I'm the quiet scientist in the corner. I sit and observe what other people are doing first, determine what is or is not working for them, and then write it down for use later. To get started, I went to Hugh Howey's blog and searched for "self-publishing" because I had read his books and knew he was a self-publishing advocate. I read all of his posts and they led me to the Kindle Boards and from there I just gathered information when I could. I haven't read any books specifically on self-publishing though a lot of my author friends recommend Write, Publish, Repeat which was written by authors who also have a very helpful podcast. I plan on reading it soon as well to see if there's anything I'm missing!
 What are you exploring now?
I'm trying my best right now to have a more balanced life. Sometimes marketing my books can take over my life! And really the best marketing for current books is to put more books on the shelves. Very few writers can make a career on just one book. So I'm working on a schedule to publish four books plus short stories over the next two years. It's big for me, to plan so far ahead. I know that something can happen in the next week or month to send that schedule into a tailspin but I'm going to try it anyway. In writing, I'm exploring writing outside of my genre. I like writing science fiction and I'm going to continue writing in the Nogiku world that I've built and love, but I also want to write contemporary romance. I've been working on a book for a year that I'll be publishing in the late Spring. It's an adult contemporary romance called FACE TIME and it's different from what I've already published. I want to continue writing ideas and taking risks with my work and exploring stories outside of my norm is how I'll do that.
What's your definition of success in your writing business?
Success has been hard for me to define! And it has changed over the course of the last six months. At first, my definition relied on sales. Was I selling books? How many? And how much money was I making to offset my initial costs? But sometime in the past month, my definition has changed and now my idea of success is just publishing more books. Each book I work on and move it towards publication is another success. The ultimate goal is to have a dedicated audience for my work and with each book published, I gain more readers. Success and its definition will probably change over time for me as new doors are opened and I'm able to do more with my work. For now, writing and gaining my audience is my primary goal.
What's the next destination you're working towards?
So I have this set of long-term goals for the next two years concerning what I'd like to publish but the next stop on the self-publishing road trip is to publish my contemporary romance, FACE TIME. There are several steps to get there including: a reveal of the cover online, teaser images, designing a paperback layout of the book, possibly make a book trailer, a companion website, and several other things. But I also have a writing journey that runs parallel to self-publishing, and after I'm done with revisions on FACE TIME, I will be starting revisions of the Nogiku Series Book 3. There's lots to be done! And I'm looking forward to it all.
Thanks for having me, Tara!
Thanks for sharing so much! I've learned tons! 
Disclaimer-y Disclaimer: SJ is a Twitter friend and she sent me an advanced copy of both of her books, but PEOPLE, after reading the first one, I would have gladly paid for all subsequent books. Buy your copy of Released here. Now. For more from SJ, check her site here, her blog tour schedule here, and befriend her on Twitter!