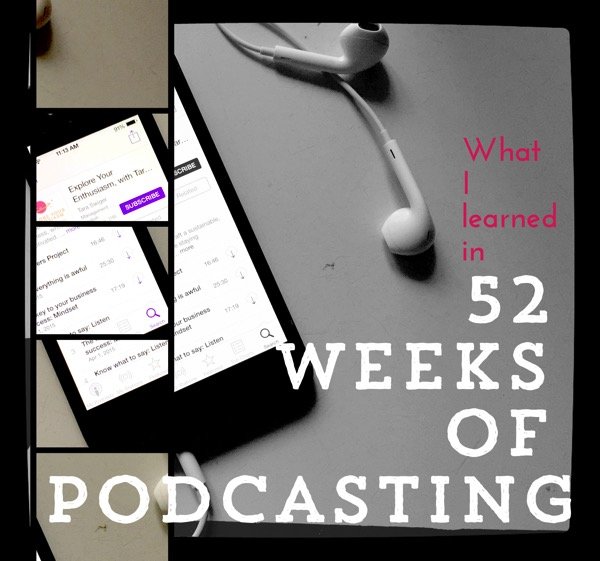 Podcast: Play in new window | Download
Yay! This is the 52nd episode of my weekly podcast … Explore Your Enthusiasm is one year old! (Tomorrow's exactly one year from the first episode.)
In this episode I share:
3 lessons that I've learned from podcasting, that you can apply to your own creative business
What podcasting has done for my business
What's coming up next (including big news!)
Top 10 episodes (by downloads) in the first year:
Want to watch the bonus Ask Tara  episodes? Subscribe via YouTube here. 
How to listen