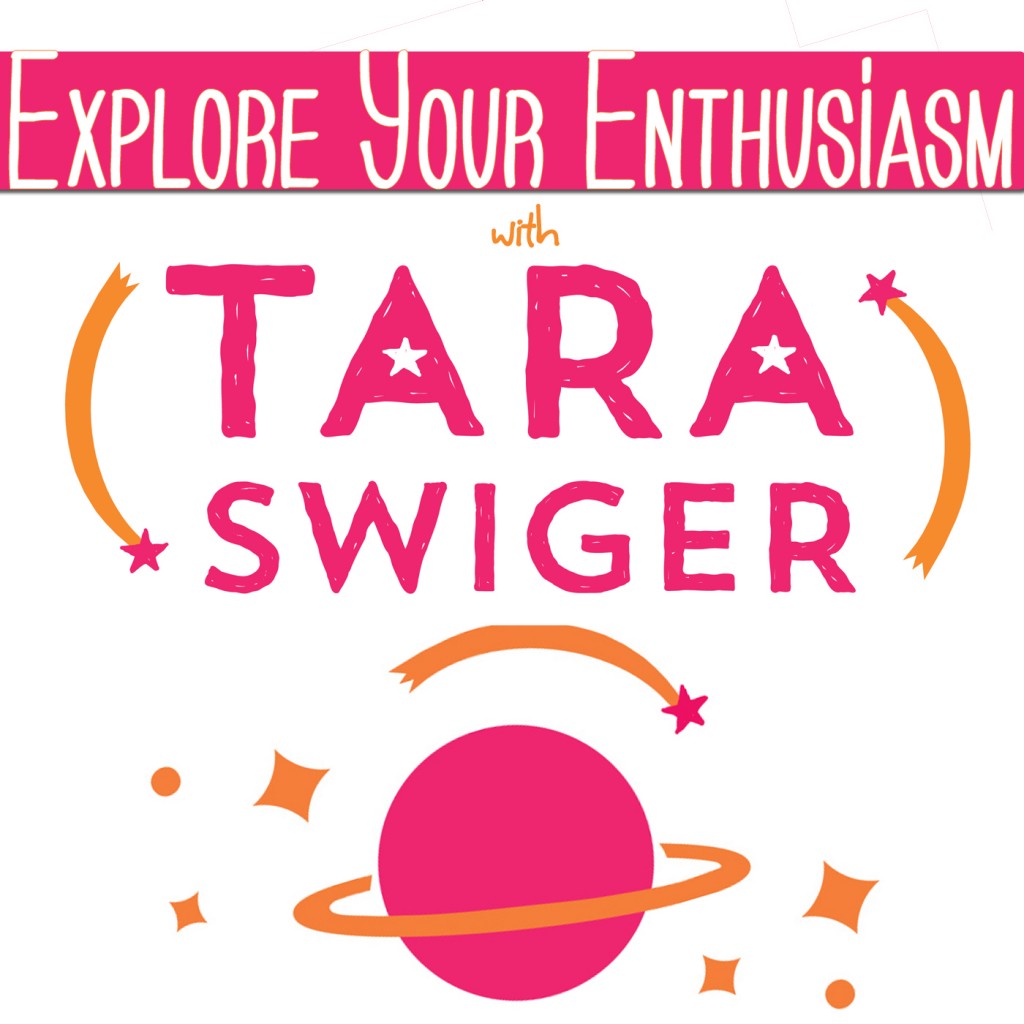 Like I said yesterday, I've been falling in love with podcasts (and their hosts) since 2005. Podcasts introduced me to some of my favorite friends-in-person people: Guido of It's a Purl Man (he took me on a tour of his neighborhood when I taught at Gather Here); Diane of CraftyPod, now real-life friend + collaborator; Abby of While She Naps (she totally won me over with her straight-talk about money over a chai in Wellesley).
All along, I wanted to jump in and join the fun. In my real life, I talk…a lot. I love leading live explorations (ie, workshops) and I live for long conversations with creative women + biz explorers. Writing just can't communicate the easy flow that comes when I'm teaching a class or having a great conversation.
When the idea hit me again two weeks ago, I wrote all the reasons I shouldn't do it. Then I wrote the reasons I should. And after reading over what I wrote, I added one more line:
FOLLOW YOUR ENTHUSIASM. DO IT.
(I'll talk more about how I launched a podcast tomorrow).
So here it is, my brand new, weekly podcast, Explore Your Enthusiasm.
Podcast: Play in new window | Download
In the inaugural episode, I share what I hope to do with the podcast, and what I hope it does for you. I want a casual space to talk about the more complex issues that I write about: motivation, profitability, and map-making. I want to introduce you to crafters that are doing their own thing, experimenting and following their enthusiasm, and making it work. I want you to know you're not alone, in whatever it is that feels like a struggle in your creative business: making money, finding motivation, being consistent.
I also share a bit about my own story of becoming a full-time crafter and the real story behind how my yarn company started. (I don't think I've ever told this story!)
I'll be adding new episodes each Wednesday + sharing them with you here on the blog. There are already a few bonus episodes in iTunes – podcast versions of my most popular videos! These are shorter than normal episodes and will be added to the podcast feed whenever I make a new video lesson (about once a month).
How to listen

I'd love to know what you want to hear and who you want to hear from! You can leave a comment or email me privately. You could also give me some ideas by filling out this 5 question survey!
More than anything, I hope you like it. I hope this helps us connect in a new way and helps you feel supported, encouraged and part of this great community of amazing makers.