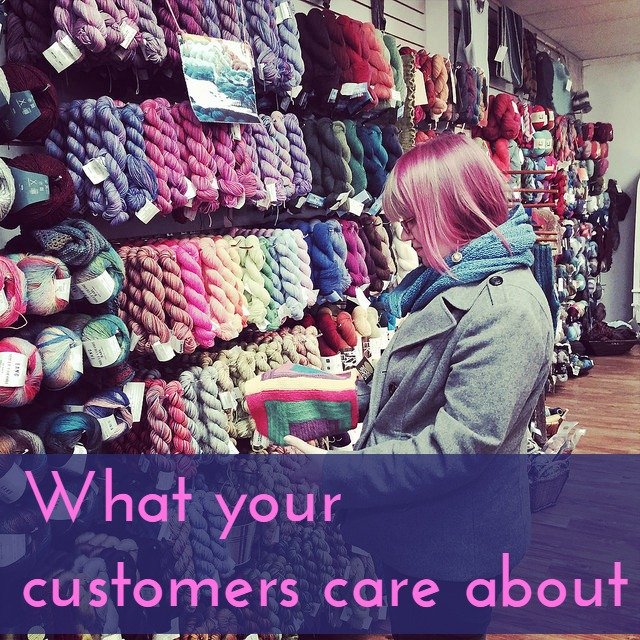 Podcast: Play in new window | Download
Your customers don't care about the same things you care about. They don't (necessarily) want to hear about your tools and techniques – they want to know how it benefits them and how your product will fit in their life.
But how do you figure this out? How do you know what matters most to your customers? How do you figure out why they buy?
In this episode we will cover: 
How to find the specific details that matter to your customers
How your product fits into their life
How to learn from your customers so you can become more effective
Got a question you'd like me to answer on the podcast?
Send it to vulcan@taraswiger.com with the subject line "Ask Tara".
How to listen
You can subscribe to it on iTunes (If you do, leave a review!)
You can listen to it using the player above or download it.
Subscribe or listen via Stitcher (or subscribe in whatever you use for podcasts – just search "Explore Your Enthusiasm" and it should pop up!).
If you think it might be time to focus on what YOUR customers care about, Craft Your Marketing might be just the class you need! We'll talk about crafting a customer path so that you can turn one-time visitors into life-long fans of your work. Sign up below to find out more about it!