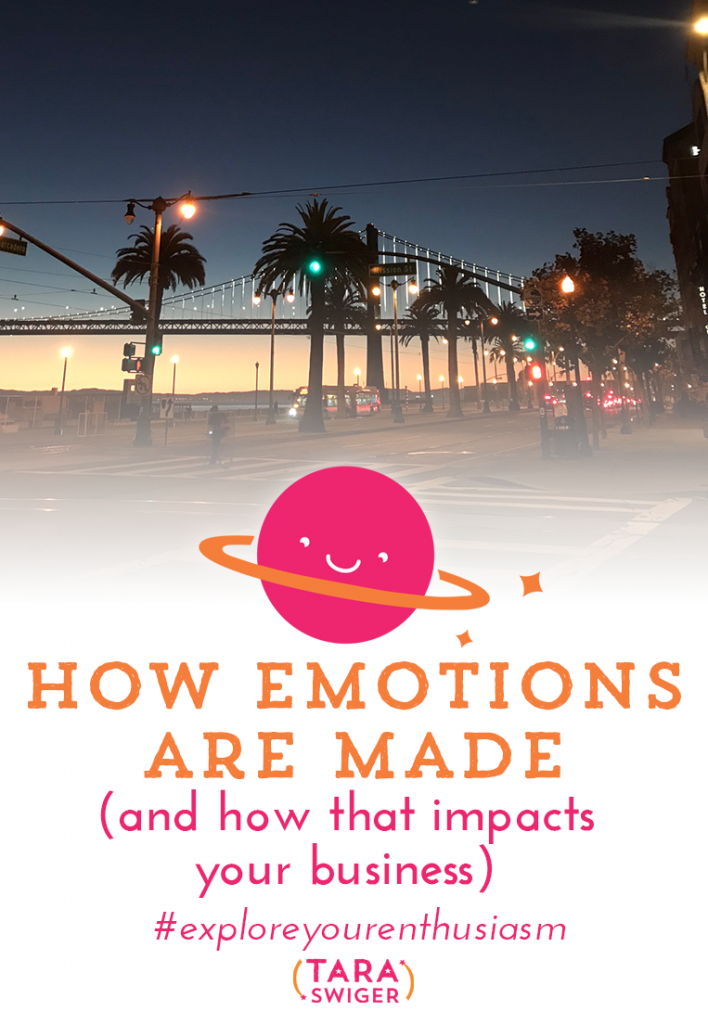 Podcast: Play in new window | Download
Think about all the decisions that are impacted by your emotions:
Doing a scary thing, you feel fear – is this a sign you shouldn't do it? Getting a grumpy email from a customer – do you react with anger? Or with shame? How does that impact the email you send in response?
Emotions are part of a healthy life, and I'm a big believer in FEELING your feelings, not just shoving them down or ignoring them. They can shine a light on what's going on and what you need to do or stop doing.
Because when they're ignored, or when you act on them unthinkingly, you can really mess up your business! You can lash out or hide or give up entirely, depending on what your emotions tell you.
Links I mentioned:
How to listen
You can subscribe to it on iTunes (If you do, leave a review!)
You can listen to it using the player above or download it.
Subscribe or listen via Stitcher (or subscribe in whatever you use for podcasts – just search "Explore Your Enthusiasm" and it should pop up!).
Get this week's transcript!
Enter your email to get this week's FREE transcript