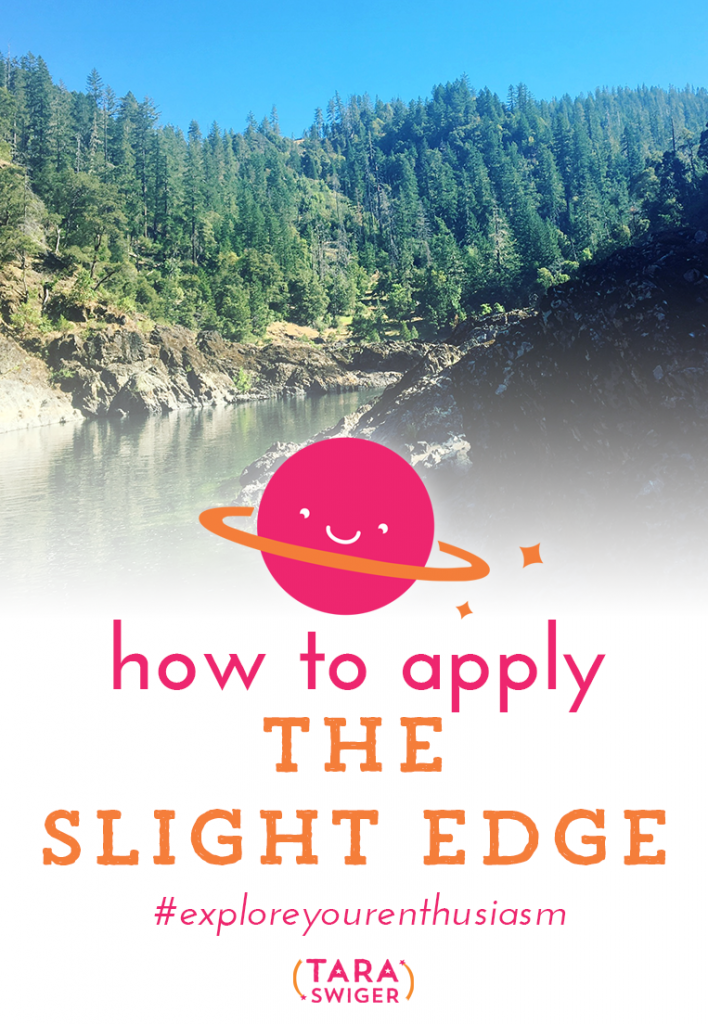 Podcast: Play in new window | Download
There is no shortcut to success.
To be a success, which is just another way of saying, to reach your goals and dreams, there isn't a secret sauce. There isn't something special that successful people know that you don't. It's super simple: You do the same habits, the same things you know to do, day after day. Over time, they build upon each other into a successful business, succesful relationships, and a successful life. That's the premise of The Slight Edge by Jeff Olson, and in today's episode, I share how to apply it to your life and creative business.
I highly recommend this book! Buy it here. 
How to listen:
You can subscribe to it on iTunes (If you do, leave a review!)
You can listen to it using the player above or download it.
Subscribe or listen via Stitcher (or subscribe in whatever you use for podcasts – just search "Explore Your Enthusiasm" and it should pop up!).
Get Podcast Transcripts
Put in your email address to get access to the library of transcripts.