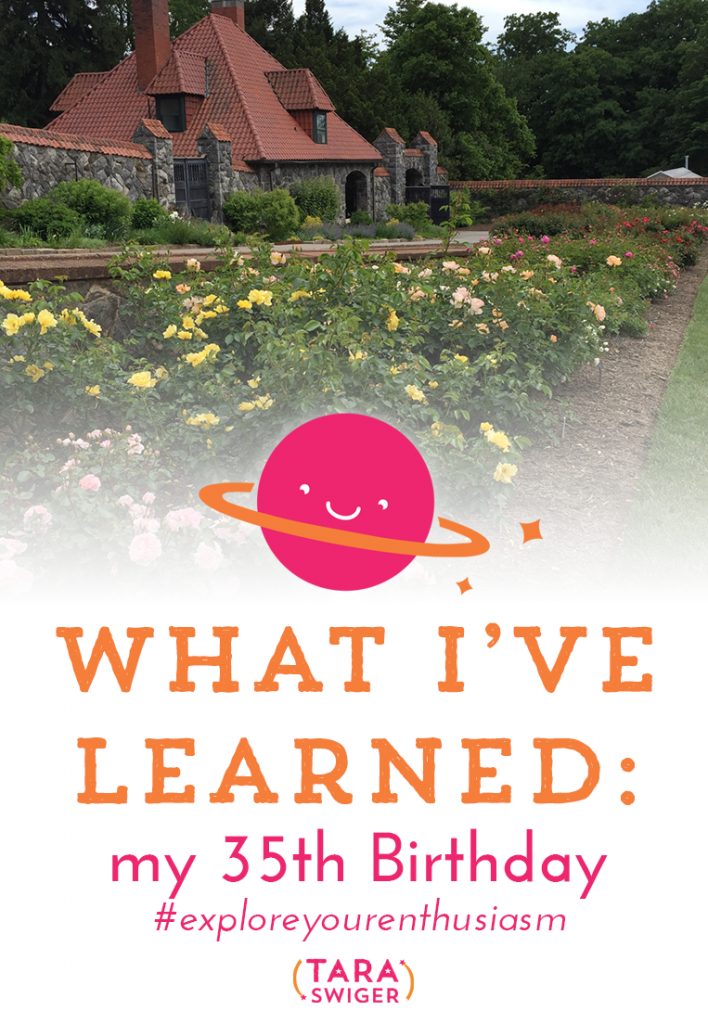 Podcast: Play in new window | Download
Each year on my birthday, I look back at the past year, and at past birthdays, and try to make sense of it all. So today I'm going to share the big lessons of this last year, and well, the last 35 years.
I have written online about my birthday for the last 8 years – this will be the ninth!
Links Mentioned:
How to listen
You can subscribe to it on iTunes (If you do, leave a review!)
You can listen to it using the player above or download it.
Subscribe or listen via Stitcher (or subscribe in whatever you use for podcasts – just search "Explore Your Enthusiasm" and it should pop up!).
Get the transcript for this episode!
Enter your e-mail and I'll send you the transcript for this episode plus loads of other subscriber bonuses!