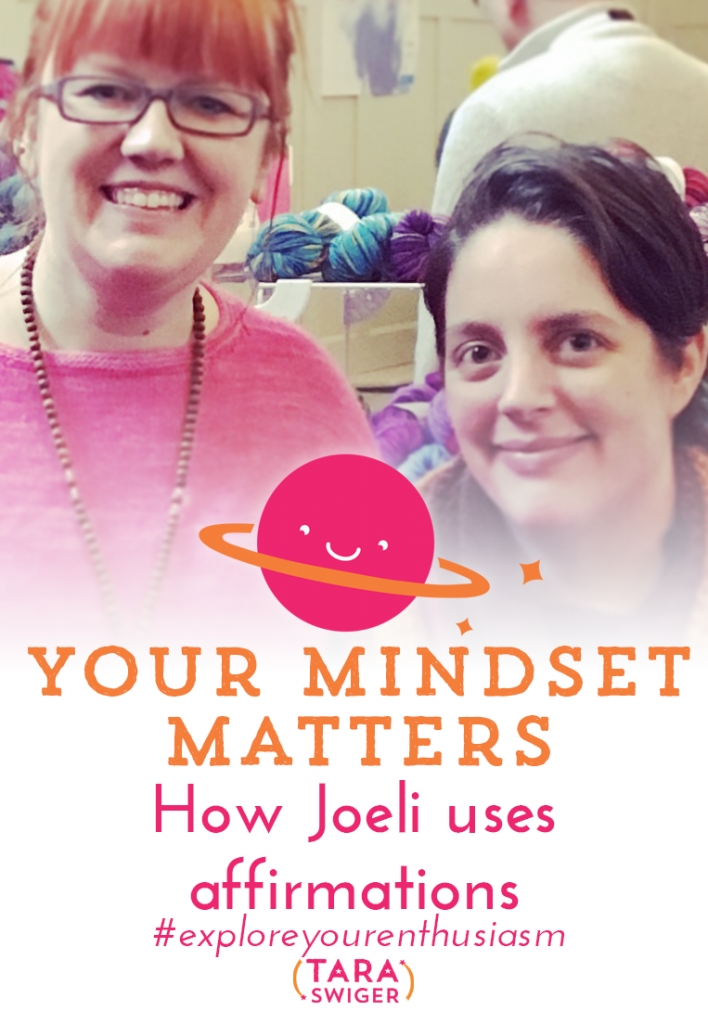 Podcast: Play in new window | Download
In this episode I'm talking to Joeli about mindset – how to get your mind in the right place so that you can do the work you need to do in your business. Do you struggle to do what you actually need to do in your biz? Do you get to a point where you feel so stuck that you get bogged down in feeling bad, and then you don't take any action? If so – you're not alone! Watch or listen to the episode for commiseration from Joeli and I and some tips for getting in the right mindset to do your best work.
Resources Mentioned:
How to listen
You can subscribe to it on iTunes (If you do, leave a review!)
You can listen to it using the player above or download it.
Subscribe or listen via Stitcher (or subscribe in whatever you use for podcasts – just search "Explore Your Enthusiasm" and it should pop up!).