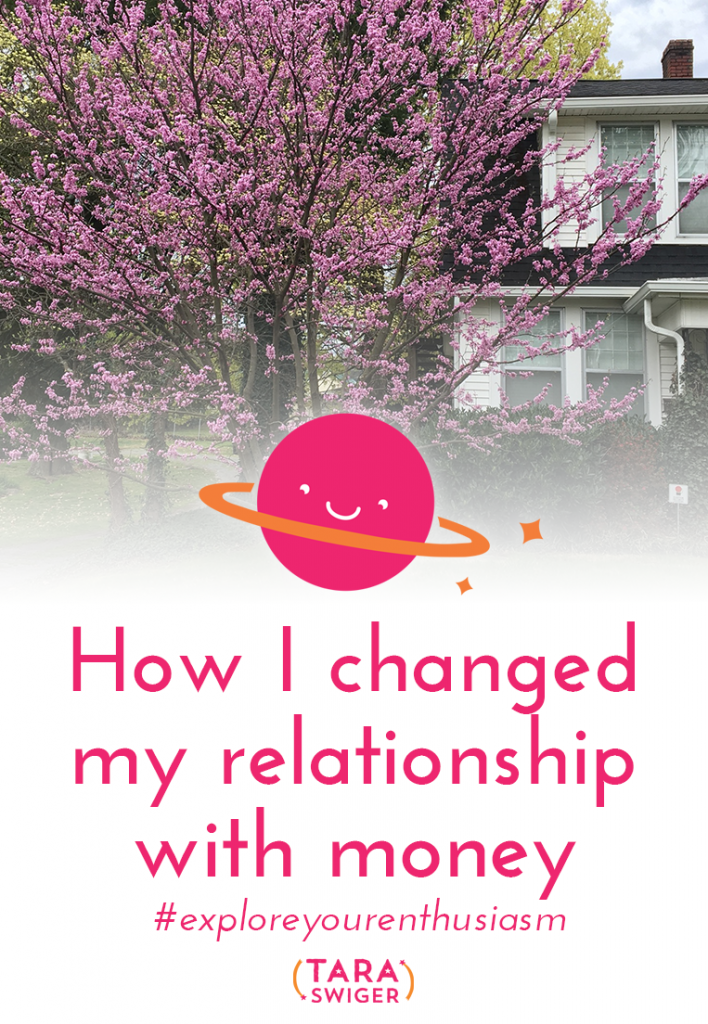 Podcast: Play in new window | Download
What is your relationship with money?
Are you friends? Are you terrified by it? Do you feel gross when we talk about it? Today I'm going to explain what I meant when I said in a recent episode that I improved my relationship with money. I'm also going to give you some ways to work on your own relationship with money.
Resources Mentioned:
Episode 159: What I would change in my biz if I could go back
Episode 147: The 5 accounting terms you need to know in your creative biz
Godaddy Bookkeeping (If you wanna see how this works for other bookkeeping software, sign up for the transcript of this episode in the box below!)
How to listen
You can subscribe to it on iTunes (If you do, leave a review!)
You can listen to it using the player above or download it.
Subscribe or listen via Stitcher (or subscribe in whatever you use for podcasts – just search "Explore Your Enthusiasm" and it should pop up!).
Get the transcript for this episode!
Enter your e-mail address in the box below and I'll send you:
the transcript for this episode, as an instant download
a FREE mini-course to help you tackle pricing, profitability, and paying yourself
included in the course: a free video walk-through of how I do my biz accounting!