I follow my enthusiasm by reading…a lot. And once a month, I share (some of) the books I read last month and the books I intend to read this month. You can join the informal book club by sharing your own list with me on Facebook and find all the posts here.
(The usual disclaimer applies.)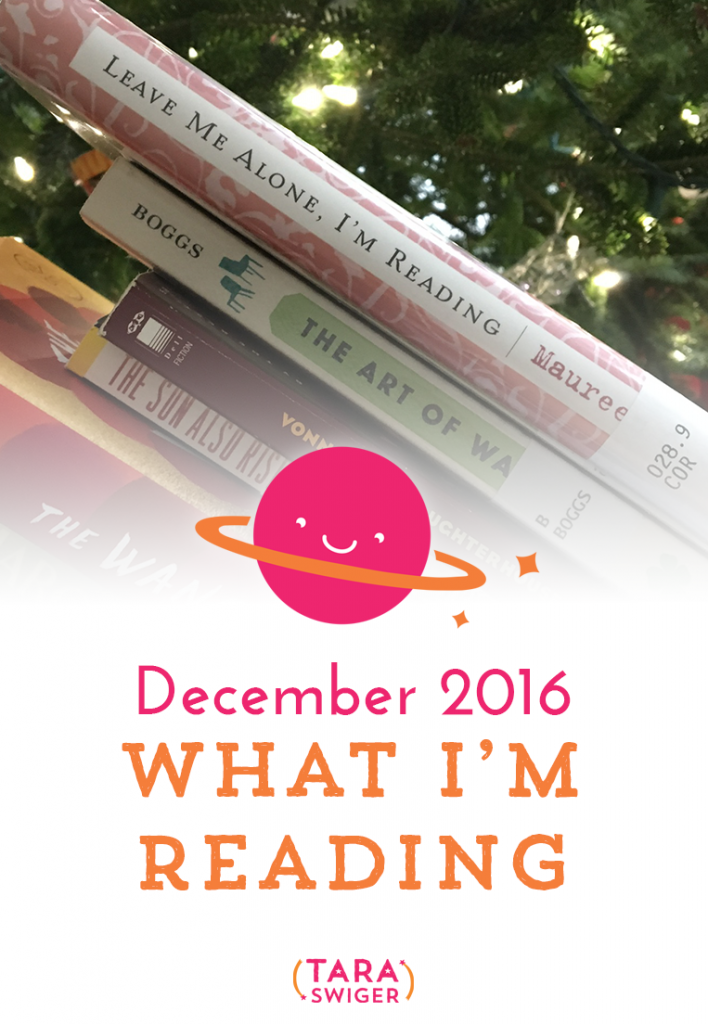 I have a complex process for deciding what to read on a trip. It has to be light enough (in tone) that I can jump into and out of it easily, but gripping enough that it will keep my attention through turbulence and noisy neighbors. And it must be a book I own and don't mind leaving behind, or on the Kindle (I have carted library books around the country, and there's nothing as annoying as losing precious luggage space to a book you finished a week ago.)
What I read
Leaves of Grass, by Walt Whitman (not the whole thing, but bits of it, and all of Song of Myself)
The last three Harry Potter books! Ahhhhh! Free on Kindle Unlimited, so they were the perfect thing to keep me busy on trains and planes, without having to cart around the books. But then I left my Kindle on the plane, and so I bought the 5th and 6th (and just left them behind).
Woman in Cabin 10, by Ruth Ware – I got it as part of my Book of the Month club membership and brought it along on my trip. (And left it in the airport for someone else to find!) Totally kept me on the edge of my seat, but not as satisfying as Girl on the Train or Dark Matter (both recent BOTM choices that I loved).
The Royal We, Heather Cocks and Jessica Morgan – a fun, modern romantic comedy. My entire reason for reading it is that I was going to England and I know nothing about the royal family and it looked like fun.
What I'm reading
I need some more recommendations! Tell me on Twitter or Facebook!
  Here's to another great month of reading!
What I read last December.
And in December 2014. And in December 2013!