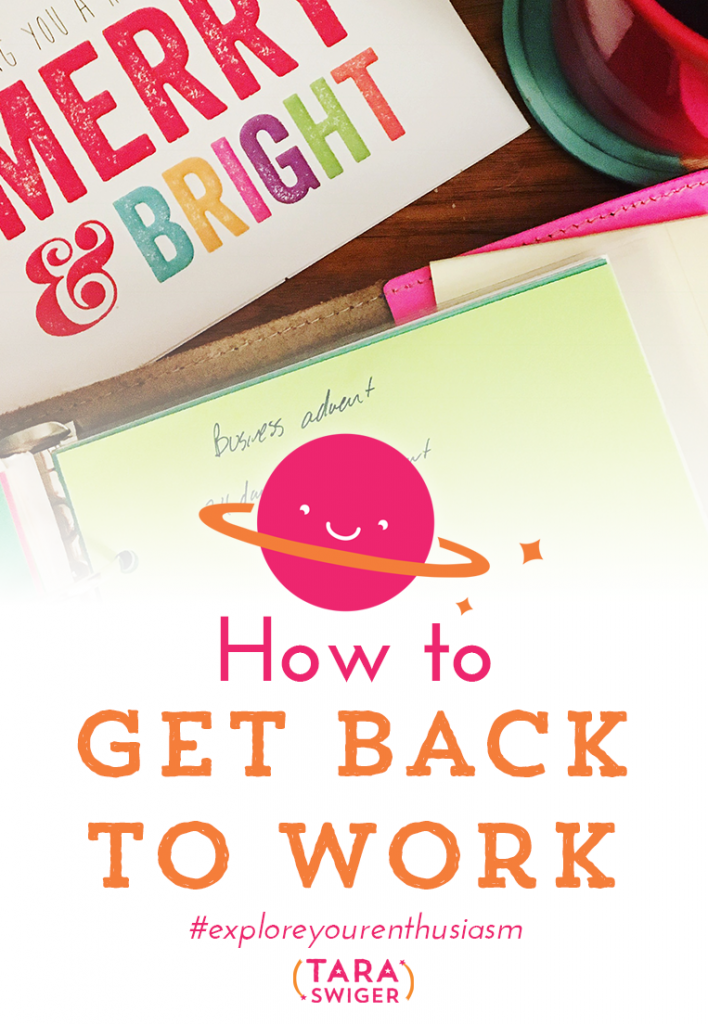 Podcast: Play in new window | Download
The Starship, my online community for makers and artists who want to become their own business expert, is open right now. It has access to all of my classes, a 24/7 forum where you can ask your questions, a weekly live chat where we hold you gently accountable and give you immediate feedback, and an Accountability Partner Program, where you can be matched up with an accountability partner. Check it out here: https://taraswiger.com/starshipbiz
Now, I'm just back from time offline, and I'm following it up with family visits and the holidays, and it's hard to get back to work, you know?
I've found it's very easy to slip back into just doing the daily grind, doing exactly what I was doing before… but motivation is a bit harder to replace.
So how do you get back to work after taking time off?
Links mentioned in this episode:
How to listen
You can subscribe to it on iTunes (If you do, leave a review!)
You can listen to it using the player above or download it.
Subscribe or listen via Stitcher (or subscribe in whatever you use for podcasts – just search "Explore Your Enthusiasm" and it should pop up!).
Get early access
Get a free workshop on building your business foundation.
Meet a few of the Captains and learn their lessons
Be the first to be notified when the Starship reopens