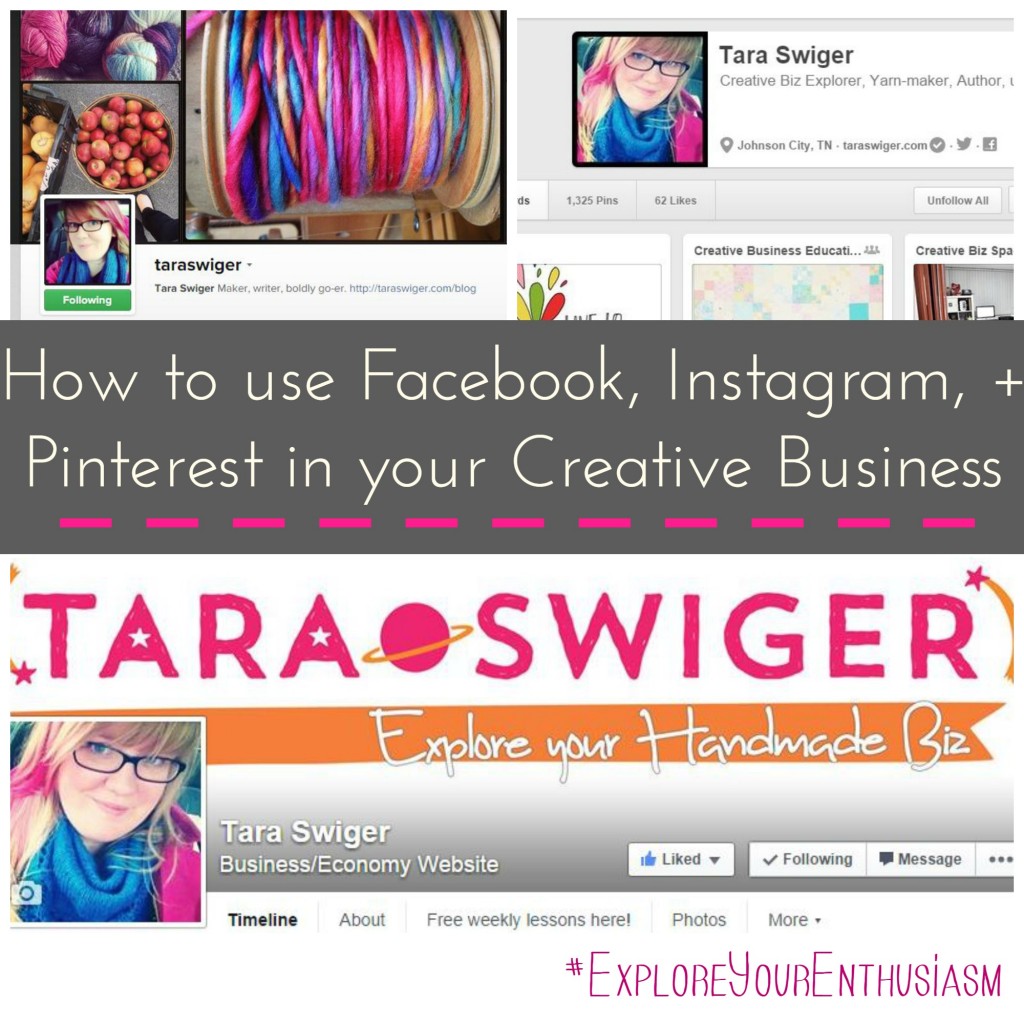 Podcast: Play in new window | Download
I get asked about this all the time, so it's time I answer your questions about how to use Facebook, Instagram and Pinterest in your creative business. You'll learn about the pros and cons of each and how each one can help you reach your specific business goal.
In this episode:
The three things you need to before  you start using a tool.
The strengths and weaknesses of the platforms I get asked about most,
The most effective ways to use these tools
Couldn't scribble notes fast enough? Get a transcript of this podcast episode when you sign up here. 
Links mentioned:
How to listen
You can subscribe to it on iTunes (If you do, leave a review!)
You can listen to it using the player above or download it.
Subscribe or listen via Stitcher (or subscribe in whatever you use for podcasts – just search "Explore Your Enthusiasm" and it should pop up!).