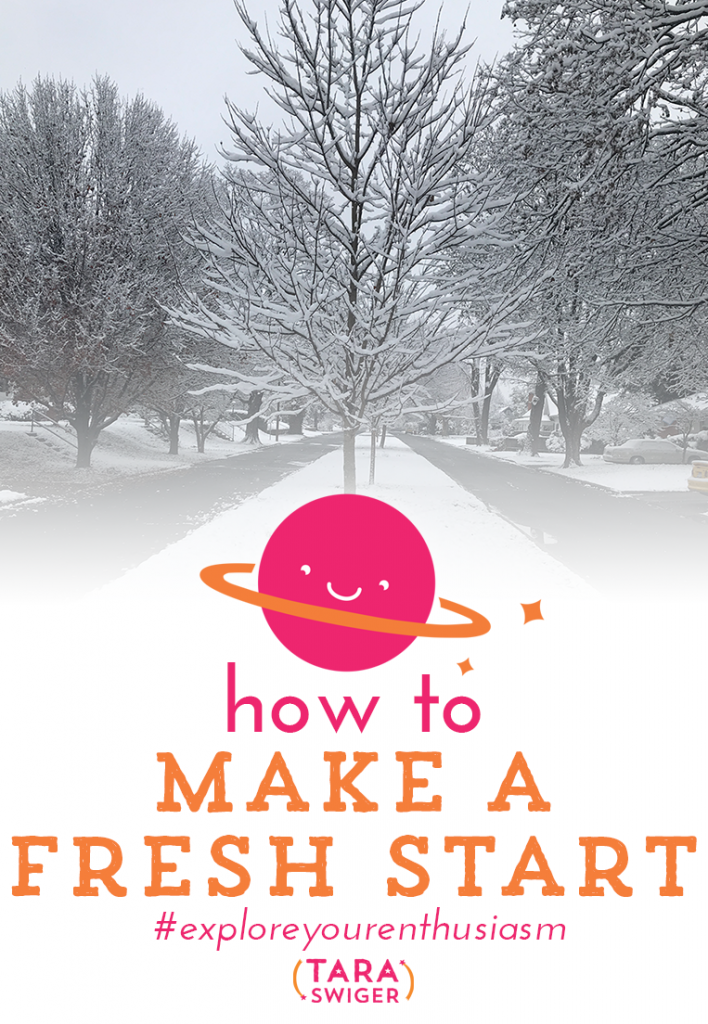 Podcast: Play in new window | Download
Welcome to the new year!
This is the time of year when everyone is thinking about their plans and goals and what they want to create…and with that comes a big dose of self-doubt.
"Well I've never done that before."
"I failed to hit a goal last time."
"I have never set such a big goal!"
Today – how to start FRESH – how to move forward on your goal no matter what happened last year.
Links I mentioned:
How to listen
You can subscribe to it on iTunes (If you do, leave a review!)
You can listen to it using the player above or download it.
Subscribe or listen via Stitcher (or subscribe in whatever you use for podcasts – just search "Explore Your Enthusiasm" and it should pop up!).