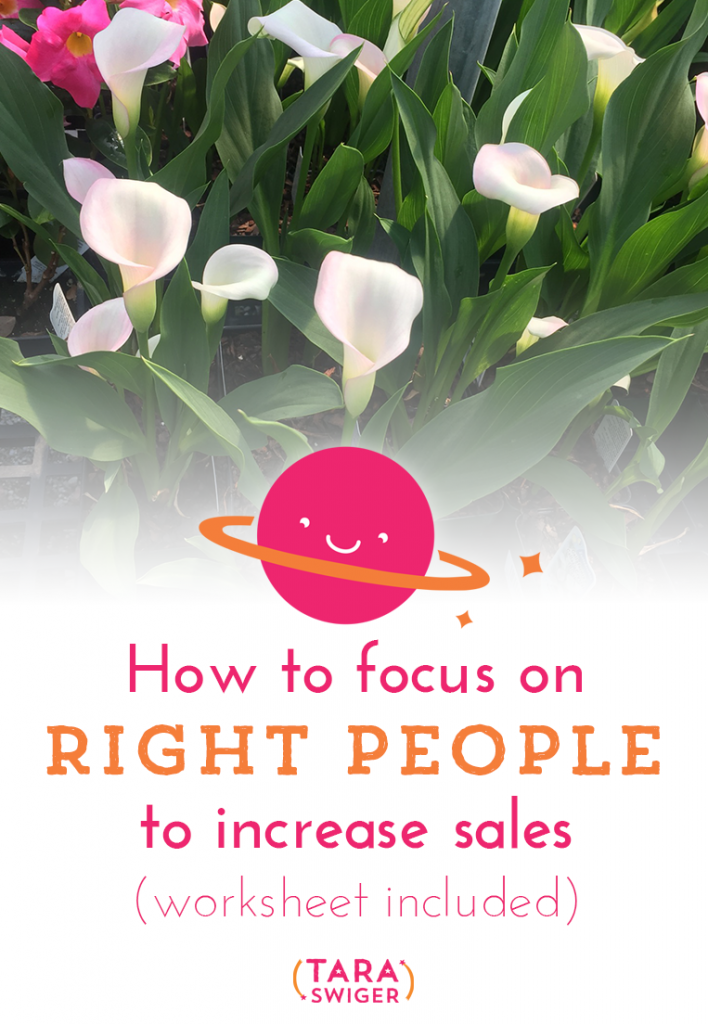 Podcast: Play in new window | Download
Get more buyers by focusing on the RIGHT people.
This is the heart of effective marketing – speak directly to the person who is going to love (and want) what you sell. Remember, you're not trying to convince anyone, you're giving (compelling!) info to interested people.
But how do you figure out who that person is? Are you limiting yourself by just focusing in on one set of Right People? And how do you find out where they are?
In this episode we'll discuss
Why focusing on your Right People IS scary (and why you need to do it anyway)

How to find the people + be where they are.

5 questions to get closer to your people
Want to focus on YOUR Right People? Apply what you learned in today's episode with a free worksheet (and today's transcript!).Grab it here.
How to listen
You can subscribe to it on iTunes (If you do, leave a review!)
You can listen to it using the player above or download it.
Subscribe or listen via Stitcher (or subscribe in whatever you use for podcasts – just search "Explore Your Enthusiasm" and it should pop up!).
Get your FREE Worksheet!
Enter your e-mail below and I'll send you the FREE worksheet with the 5 questions to find your customers!