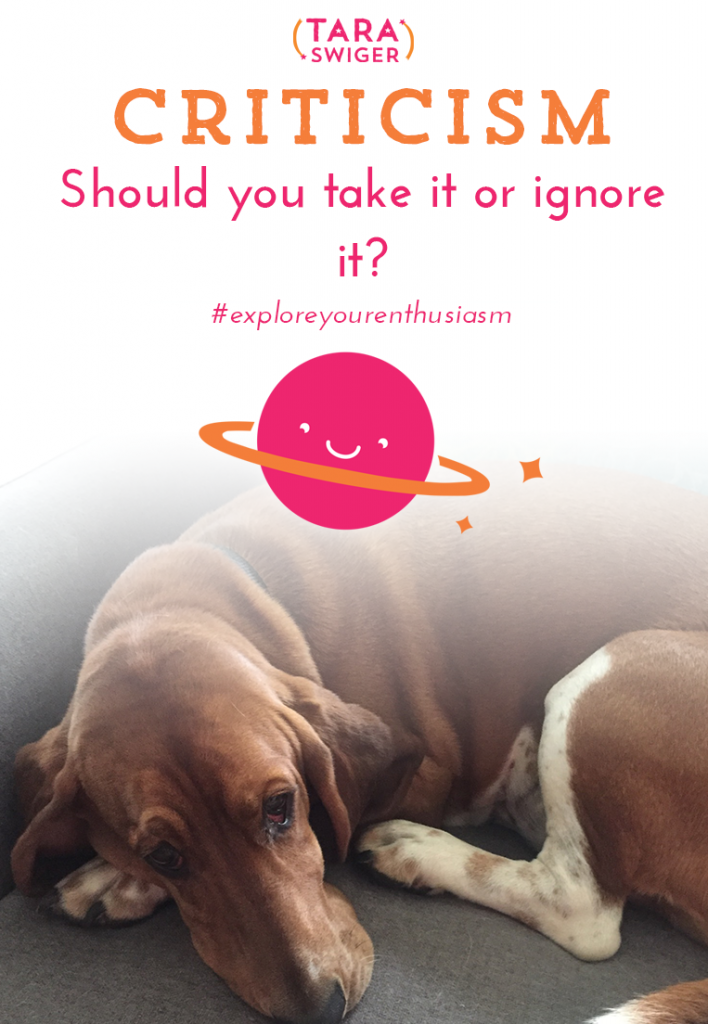 Podcast: Play in new window | Download
Should you focus only on the people who love your work, and dismiss everyone else as "not your right people"? Or should you take criticism so you can improve and grow and serve your people better?
The answer is: It depends.
No, you shouldn't listen to ALL criticism.
No, you shouldn't ignore ALL criticism.
Instead, you should pay attention to what's useful and ignore what's not.
How do you know which is which? 
In this episode we discuss the  difference between focusing on your Right People and ignoring criticism. You'll also learn how to figure out what you should pay attention to, and what to DO with the criticism you get.  Get the free worksheet to apply this to the next bit of criticism you get!
How to listen
You can subscribe to it on iTunes (If you do, leave a review!)
You can listen to it using the player above or download it.
Subscribe or listen via Stitcher (or subscribe in whatever you use for podcasts – just search "Explore Your Enthusiasm" and it should pop up!).
Ignore it or apply it?
The next time you get some criticism about your business, use this FREE worksheet to determine if it's worth applying or if you should just ignore it and move on! Enter your e-mail to get the worksheet right away: