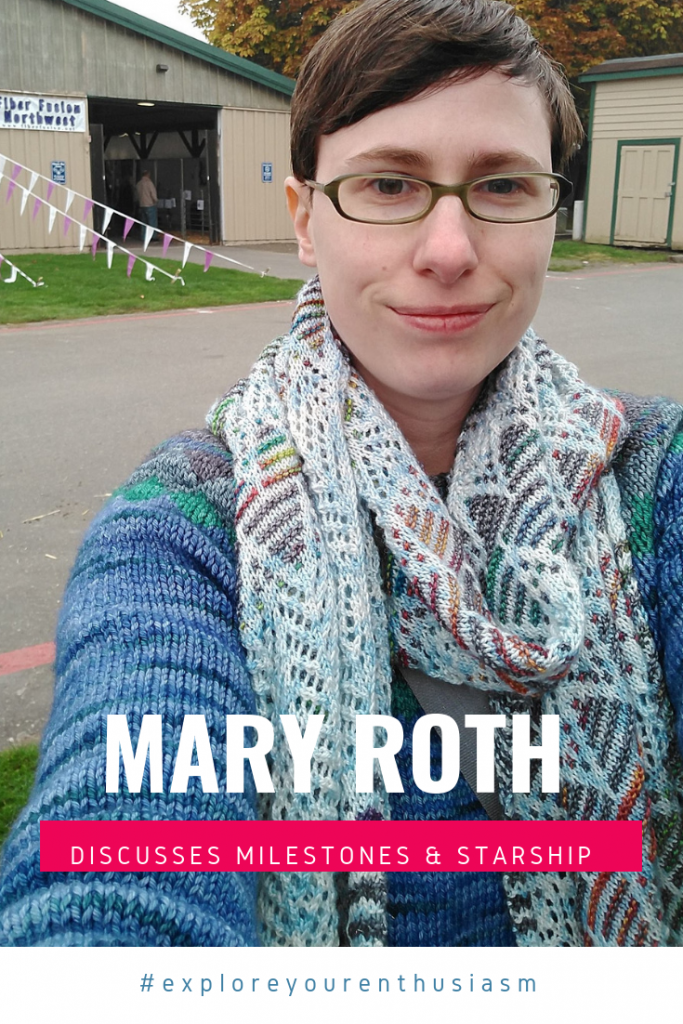 Podcast: Play in new window | Download
You told me you'd like to meet other makers and here about their business, so by popular demand I bring you our new semi-regular series: In Conversation!
In today's conversation, Joeli Kelly, teacher and coach, will be talking to Mary Roth, the mad scientist and dyer behind Elemental Fiberworks, where you can find science-inspired yarn and fiber to geek out over.
Both women have created amazing businesses and both have been Starship Captains!
(The Starship is open right now, if you'd like to join them!) In this conversation they discuss the milestones in their business, the goals they've reached, and how the Starship helped them.
How to listen
You can subscribe to it on iTunes (If you do, leave a review!)
You can listen to it using the player above or download it.
Subscribe or listen via Stitcher (or subscribe in whatever you use for podcasts – just search "Explore Your Enthusiasm" and it should pop up!).
Get early access
Get a free workshop on building your business foundation.
Meet a few of the Captains and learn their lessons
Be the first to be notified when the Starship reopens