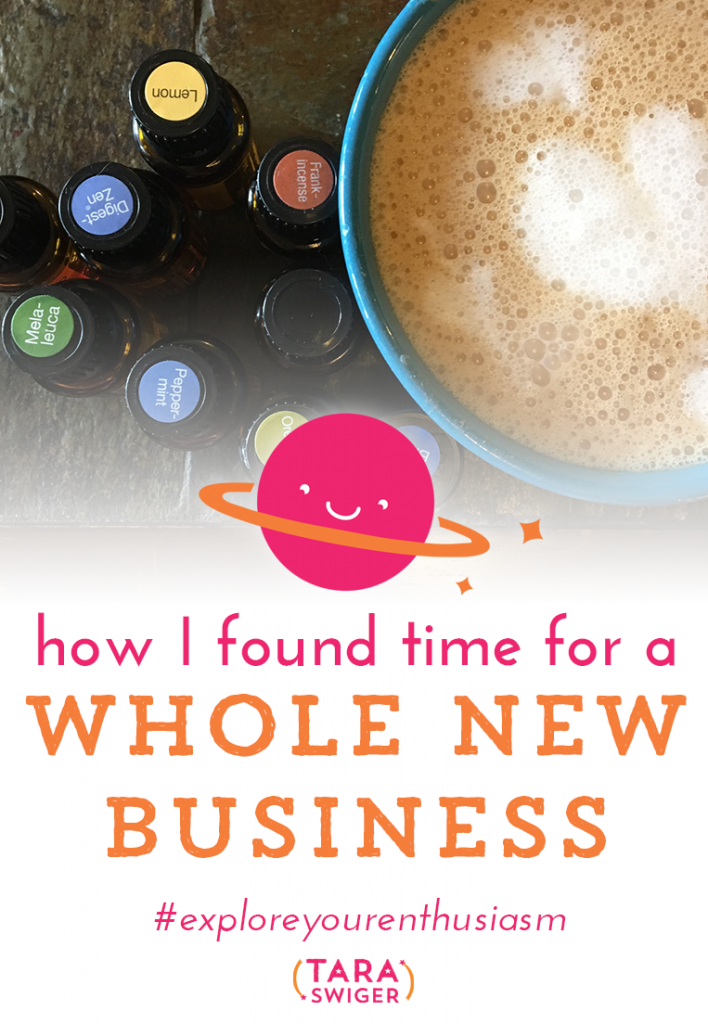 Podcast: Play in new window | Download
In April of 2017, after 8 years of self-employment, shifting my business focus a few times and having my best year ever in 2016, I started an entirely new business…while keeping my current business almost exactly the same. I record a weekly video and audio podcast, hold live weekly chats, teach classes around the country and started a whole second business, based in collaboration. How the heck did I find the time for it?
Links I mentioned:
How to listen
You can subscribe to it on iTunes (If you do, leave a review!)
You can listen to it using the player above or download it.
Subscribe or listen via Stitcher (or subscribe in whatever you use for podcasts – just search "Explore Your Enthusiasm" and it should pop up!).
How does a doTERRA biz work?
Sign up to get exclusive access to the upcoming webinar about how you can get your oils for free or replace your salary. You'll get a behind-the-scenes look at my second business and next steps to create a new income stream