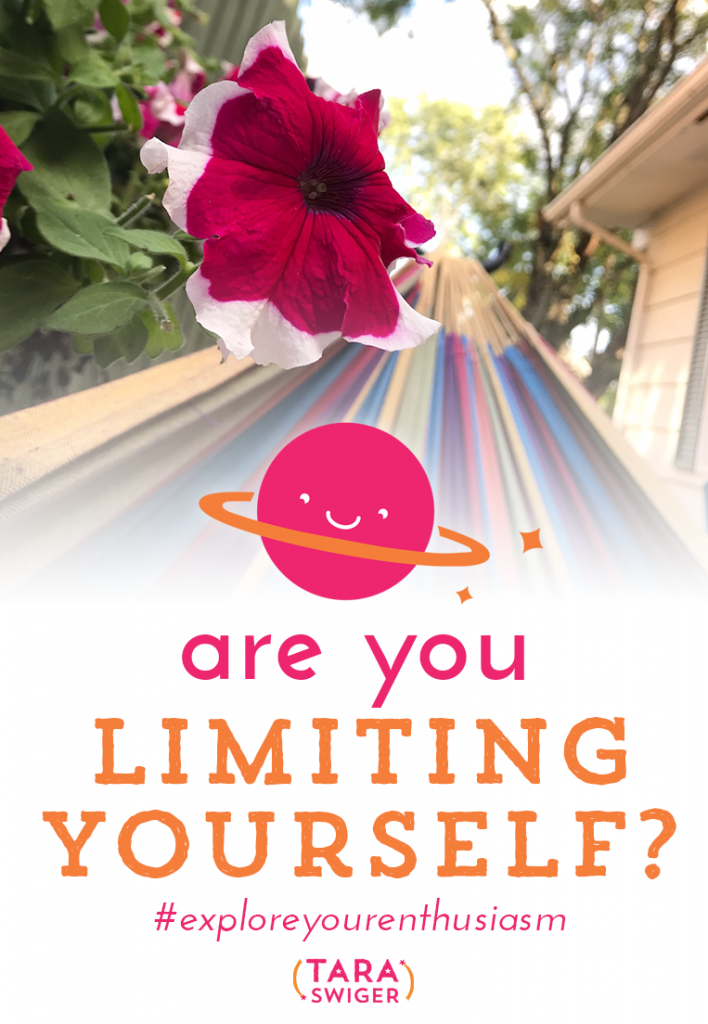 Podcast: Play in new window | Download
I'm not the kind of person who….
makes a lot of money
has a super successful business
would ever be good at sales
could ever be self-promotional
How many times have you caught yourself saying a version of this: "I'm not the kind of person who…." I know I do it all the time, and my recent experience is the inspiration behind this episode. We'll talk about why it's true that you really aren't that kind of person and how to become the kind of person who reaches your goals and lives your dream. It all comes down to the habits you have now and the habits you can create.
Links I mentioned:
How to listen:
You can subscribe to it on iTunes (If you do, leave a review!)
You can listen to it using the player above or download it.
Subscribe or listen via Stitcher (or subscribe in whatever you use for podcasts – just search "Explore Your Enthusiasm" and it should pop up!).
Get this week's transcript!
Enter your email to get this week's FREE transcript.