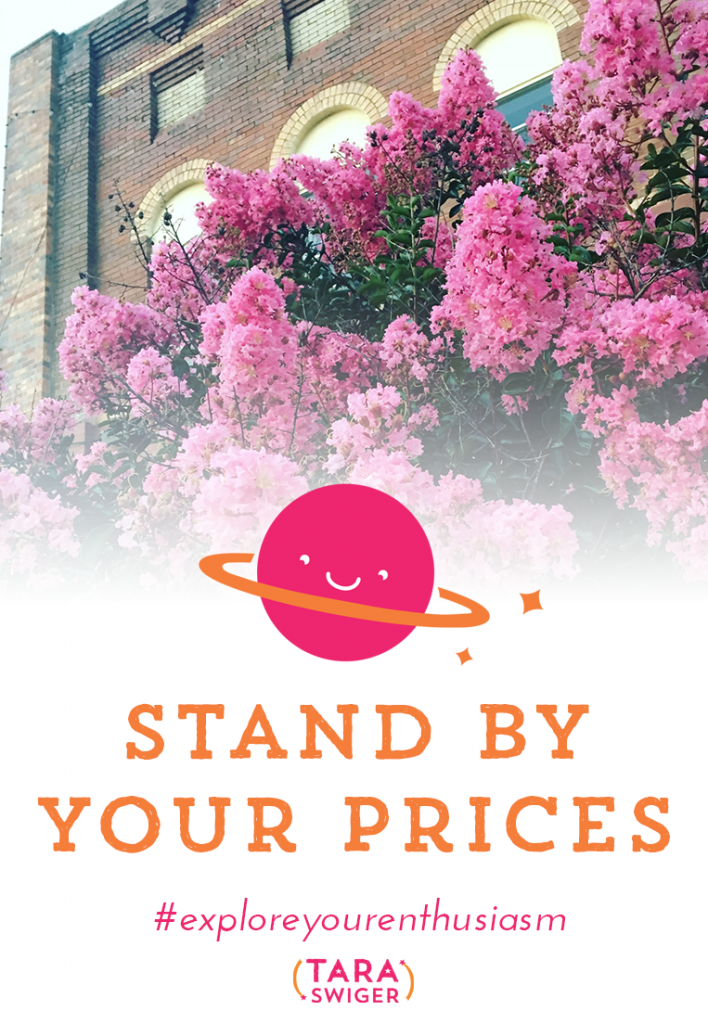 Podcast: Play in new window | Download
"How can I feel ok about what I charge? How do I stop apologizing for my prices? How do you stand by your prices?"
This week I was asked this question and I want to dive deeper into this because it is so so vital for the health of your business and your mental well being. The more confidence you have when discussing your prices, the more sales you'll make.
Links I mentioned:
How to listen
You can subscribe to it on iTunes (If you do, leave a review!)
You can listen to it using the player above or download it.
Subscribe or listen via Stitcher (or subscribe in whatever you use for podcasts – just search "Explore Your Enthusiasm" and it should pop up!).
Get this week's transcript!
Enter your email to get your FREE transcript.