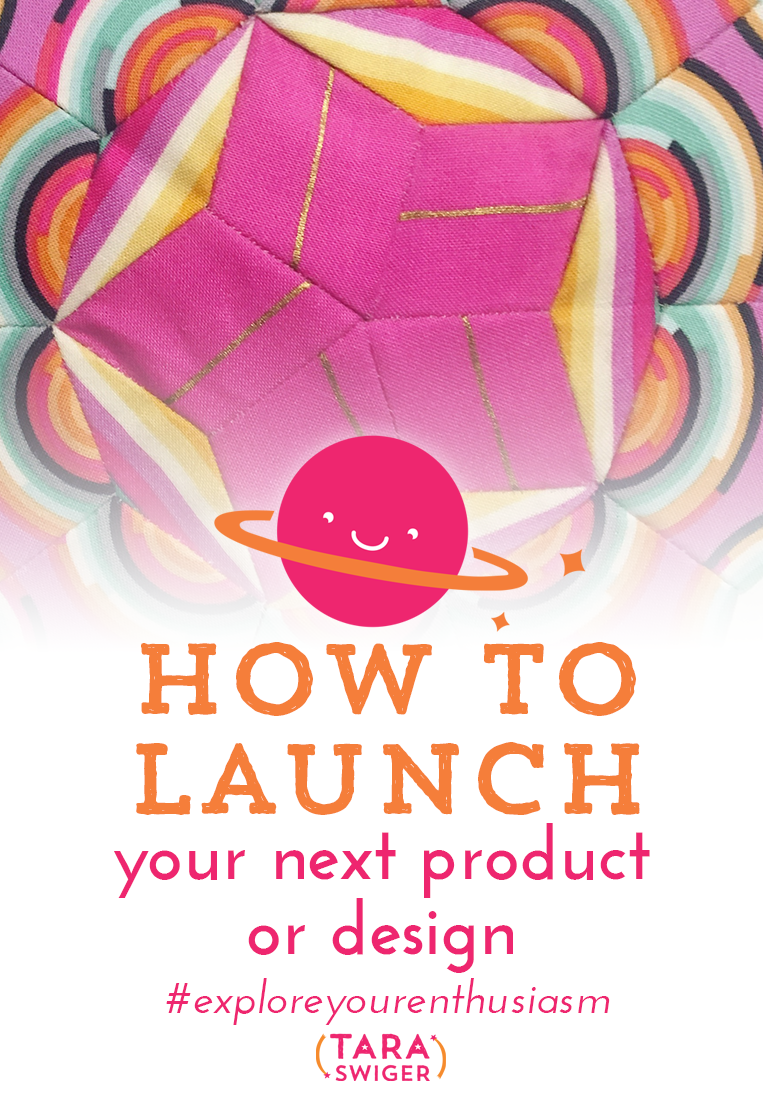 Podcast: Play in new window | Download
How do you get people excited about what you're offering? Do a launch! In this episode I'll walk you through the process of launching anything in your business – a new product, service, design, or whatever it is you sell! We'll also talk about why it's important to officially launch something, rather than just listing it and doing your regular marketing.
Links Mentioned
This was originally created to answer a Starship question in our monthly Q+A. To be notified when the Starship boards next, sign up here: https://taraswiger.com/starshipbiz
How to listen
You can subscribe to it on iTunes (If you do, leave a review!)
You can listen to it using the player above or download it.
Subscribe or listen via Stitcher (or subscribe in whatever you use for podcasts – just search "Explore Your Enthusiasm" and it should pop up!).
Get the transcript for this episode!
Enter your e-mail to get the FREE transcript for this episode which includes a checklist for completing the steps to launch!