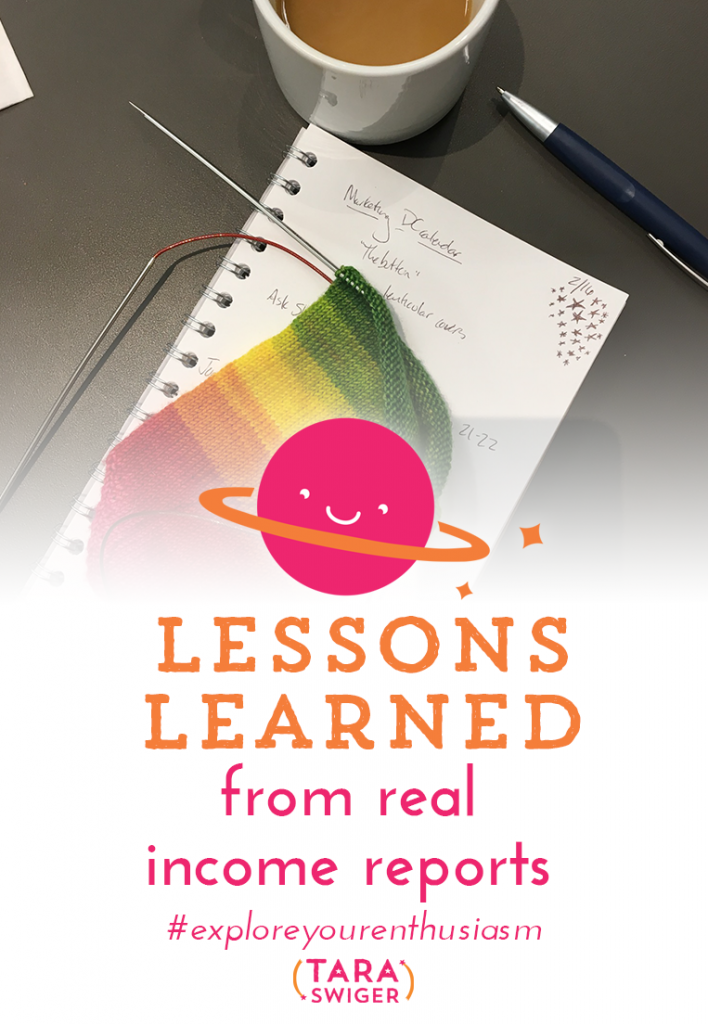 Podcast: Play in new window | Download
What do people REALLY make in their handmade businesses?
Two years ago, after seeing tons of income reports from bloggers & coaches I started to wonder what an income report would look like from a maker.
I decided to hold a survey to collect income reports for 2 reasons:
The reports I saw from bloggers and coaches were just NOT comparable to a handmade business.
It's way more useful to know what lots of people are doing than what ONE superstar is doing.
So I created a survey, where you could share your numbers and your feelings with me.
And I'm doing it again this year. You can go to taraswiger.com/income and share your response with me totally anonymously.
Listen to the episode to find out why it's important to know your numbers, and also to put them in context.
More resources
How to listen
You can subscribe to it on iTunes (If you do, leave a review!)
You can listen to it using the player above or download it.
Subscribe or listen via Stitcher (or subscribe in whatever you use for podcasts – just search "Explore Your Enthusiasm" and it should pop up!).
Get the transcript for this episode!
Enter your e-mail to get the FREE transcript: