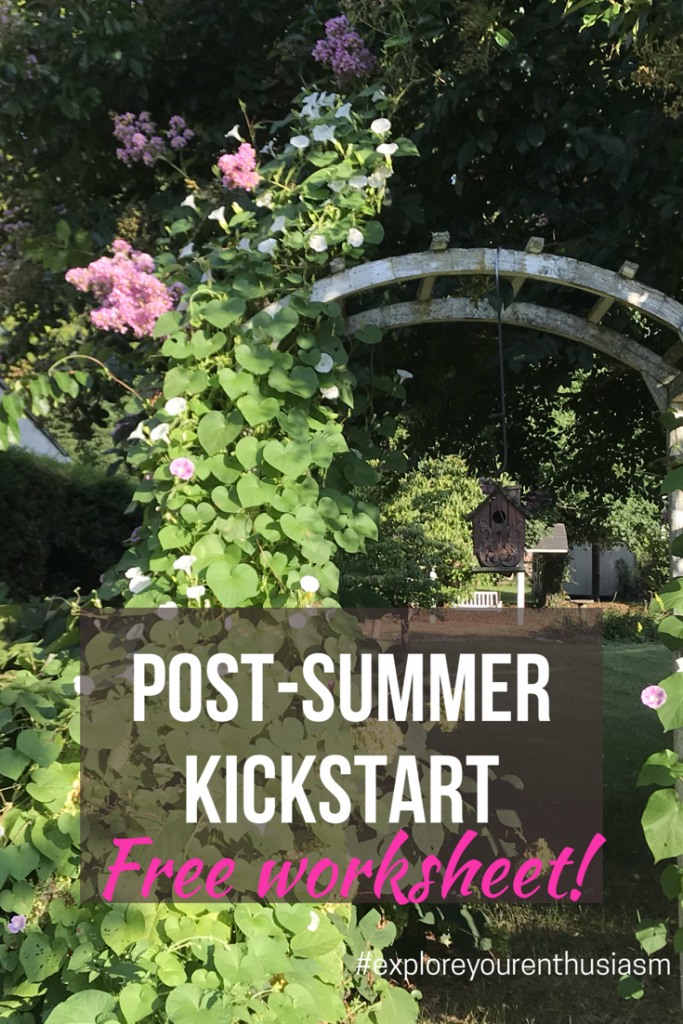 Podcast: Play in new window | Download
Are you ready to dive back into your business after a summer break? Did you take time off for the summer? Or did you just feel less productive because of the nice weather, the travel, the kids home from school? Whether you took a proper break or not, a lot of you asked me: How do I get back to work?
Take a fresh look at your goals.
It's possible your life shifted over the summer – maybe your kids entered school or maybe you entered a new relationship or maybe your had a great moment in your business (like a big show or wholesale account?) that's shifted how you think about your business.
It's normal for what you wanted then to not be what you want NOW. So pull out your most recent goals (you do write them down each quarter in Map Your Business, right?) and ask yourself: Do I still want this? How do I want to go about moving towards it?
Take a fresh look at your days. What worked before might not work now.
When do you have time to work? When do you want to work? When are you most focused? When is the best time to do each task? Would you rather batch types of work on certain days? Or in certain hours?
Take a fresh look at your expectations.
How much do you expect to get done in a day? In a week?
How are you feeling about your productivity? Do you need to lower your expectations? Do you need to shift your productivity towards a more impactful work?
Give yourself grace.
It takes a while to get back in the flow of things. If you are working more now than you have been, you may need to ramp up slowly. Coming back after a break NEVER goes how you plan, so get comfortable with that.
What do you need to be gentle with yourself about?
How to listen
You can subscribe to it on iTunes (If you do, leave a review!)
You can listen to it using the player above or download it.
Subscribe or listen via Stitcher (or subscribe in whatever you use for podcasts – just search "Explore Your Enthusiasm" and it should pop up!).