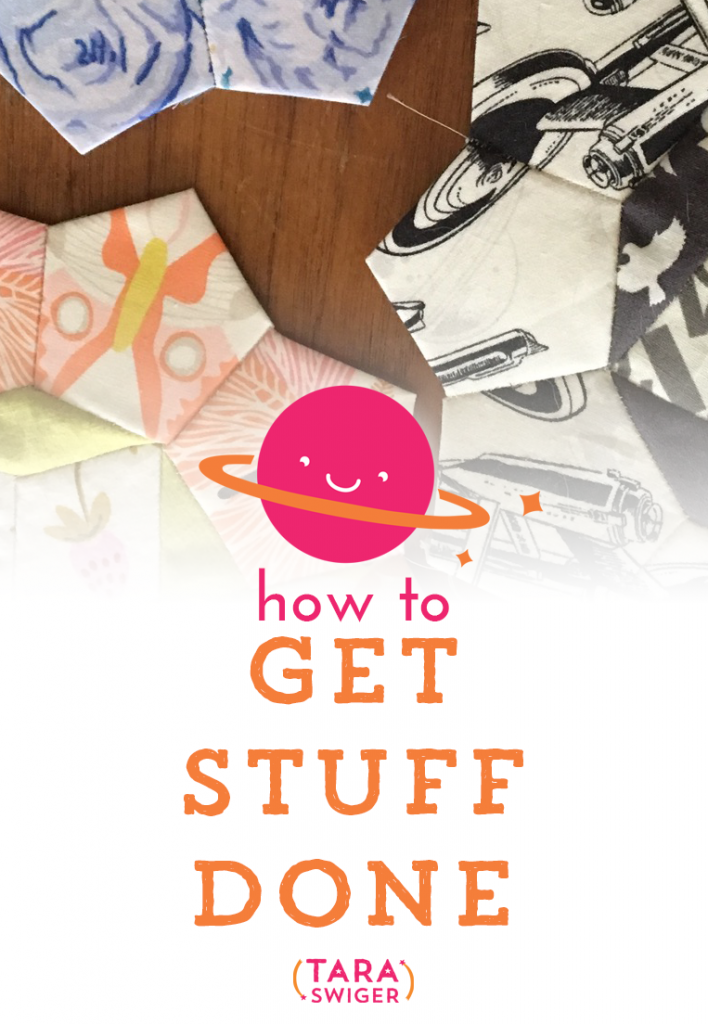 Podcast: Play in new window | Download
Get more goodness and support the podcast: http://patreon.com/taraswiger
I hear from SO many people that they just don't feel motivated to work on their To Do list – from the daily small tasks to the bigger goal-oriented projects.
That's why it's so important to have a system of identifying your goal, breaking it down, and checking off your To Dos. This week we're revisiting a popular podcast from the past, with an all-new transcript and a FREE guide to go with it!
In this episode we'll discuss
The principles for Getting More Done
How to stay motivated when you don't feel like working
The process I use to make progress on my quarterly goals
Want to get more done? Get my FREE distraction-free guide to getting more done.Grab it here.
Check out the other posts + podcasts in this series:
Links Mentioned
How to listen
You can subscribe to it on iTunes (If you do, leave a review!)
You can listen to it using the player above or download it.
Subscribe or listen via Stitcher (or subscribe in whatever you use for podcasts – just search "Explore Your Enthusiasm" and it should pop up!).
Distracted?
Get the Distraction Free Guide to Getting Stuff Done!