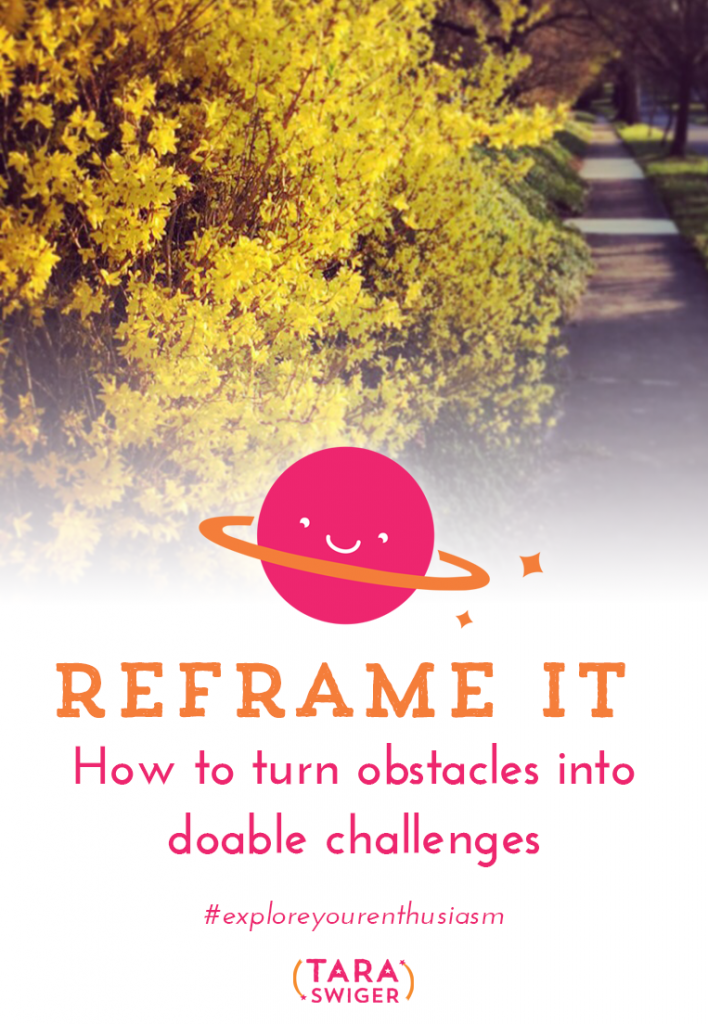 Podcast: Play in new window | Download
Last week we talked about the difference between a Threat vs a Challenge. At the very end of the podcast I gave you a way to turn a threat into a Challenge. This is an example of reframing, or changing the way you think about a problem, in order to see more possible solutions. If you're an email subscriber, you got an email that walked you through the reframing of my own recent obstacle (Didn't get it? Subscribe here!)
I recorded a podcast about this 2 years ago, episode 3, but Starship Captains asked me to dive into it deeper this week. We'll discuss what reframing is, how to do it, and how to turn it into a habit.
How to listen
You can subscribe to it on iTunes (If you do, leave a review!)
You can listen to it using the player above or download it.
Subscribe or listen via Stitcher (or subscribe in whatever you use for podcasts – just search "Explore Your Enthusiasm" and it should pop up!).
Get the transcript for this episode!
Enter your e-mail address to get an instant download of this episode's transcript plus access to all other podcast transcripts!