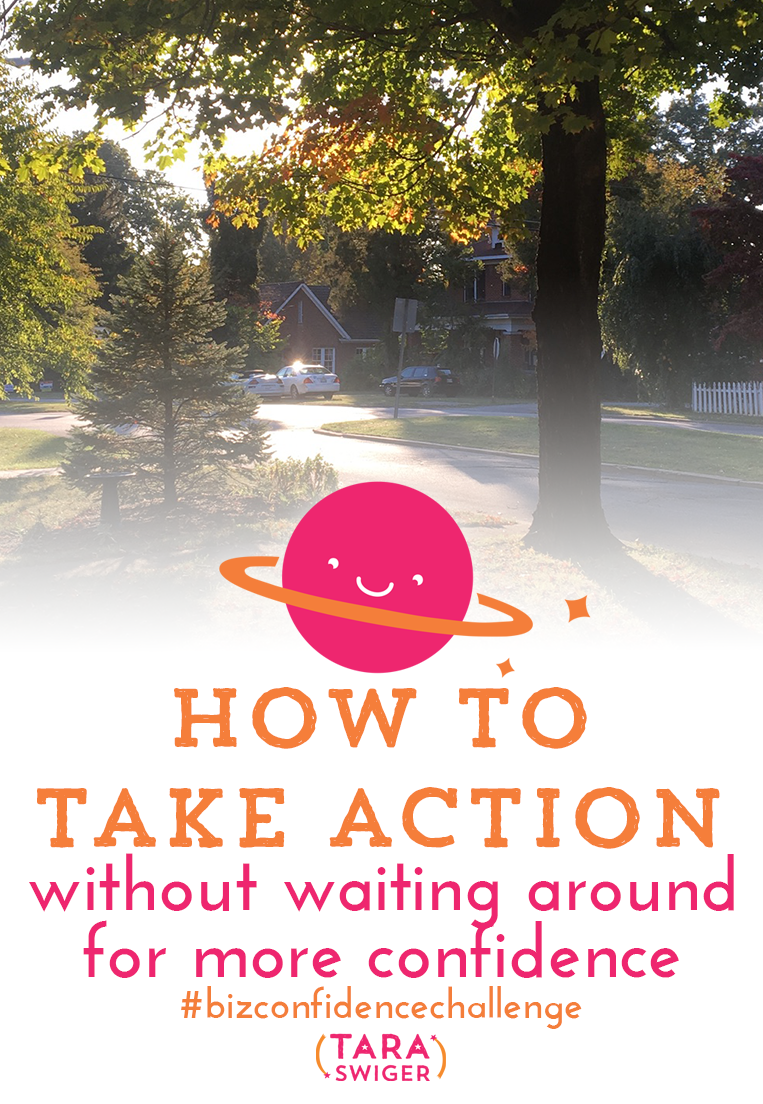 Podcast: Play in new window | Download
You have to take action, even when you don't feel ready.
Today we're going to talk about what's stopping you from taking the action you need to take… and how to do it anyhow.
But before we do, I want to let you know that tomorrow, on a free webinar, I'm going to be sharing my experience with taking a leave in my business – how I took 4 weeks mostly offline this summer as I dealt with a new medication and how I'm going to be mostly offline for 14 days during my upcoming trip to the UK. If you're seeing this when this episode is released, you can sign up for that and to hear allll about how I did it at taraswiger.com/webinar. If you're listening later you can find that webinar as part of my new class with Stacey Trock of FreshStitches: How to take a break (without breaking your biz). It's got a workbook that guides you through everything you need to do to be ready for taking your own leave and an interactive Q+A with Stacey and me where we'll help you develop your own leave – you can find it all at taraswiger.com/leave.
How to listen
You can subscribe to it on iTunes (If you do, leave a review!)
You can listen to it using the player above or download it.
Subscribe or listen via Stitcher (or subscribe in whatever you use for podcasts – just search "Explore Your Enthusiasm" and it should pop up!).