This week has definitely been an adventure. A travel-cross-country, get stranded in an airport, totally exhausted kind of adventure. But! I loved it! And it inspired me to add a new section to this here weekly round-up of Adventures: The Lessons. Scroll down to see 'em!
The view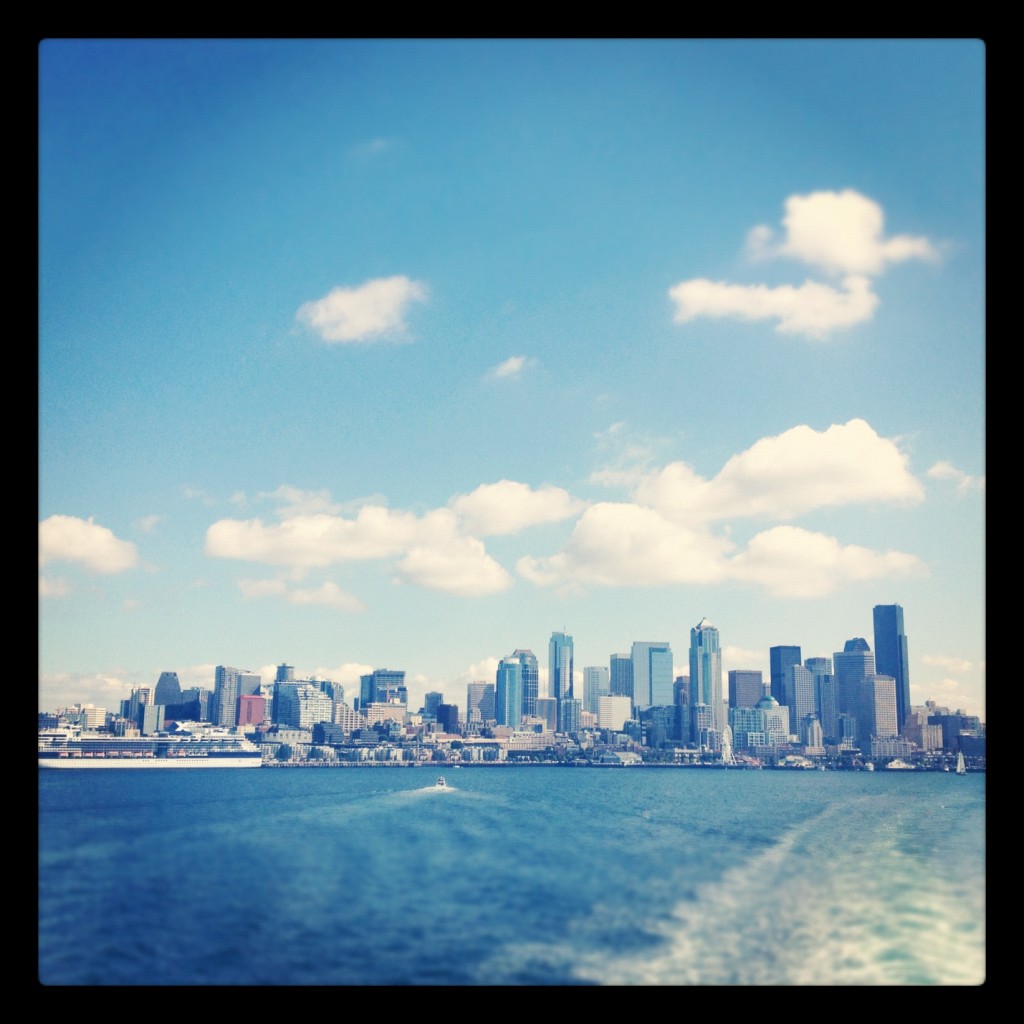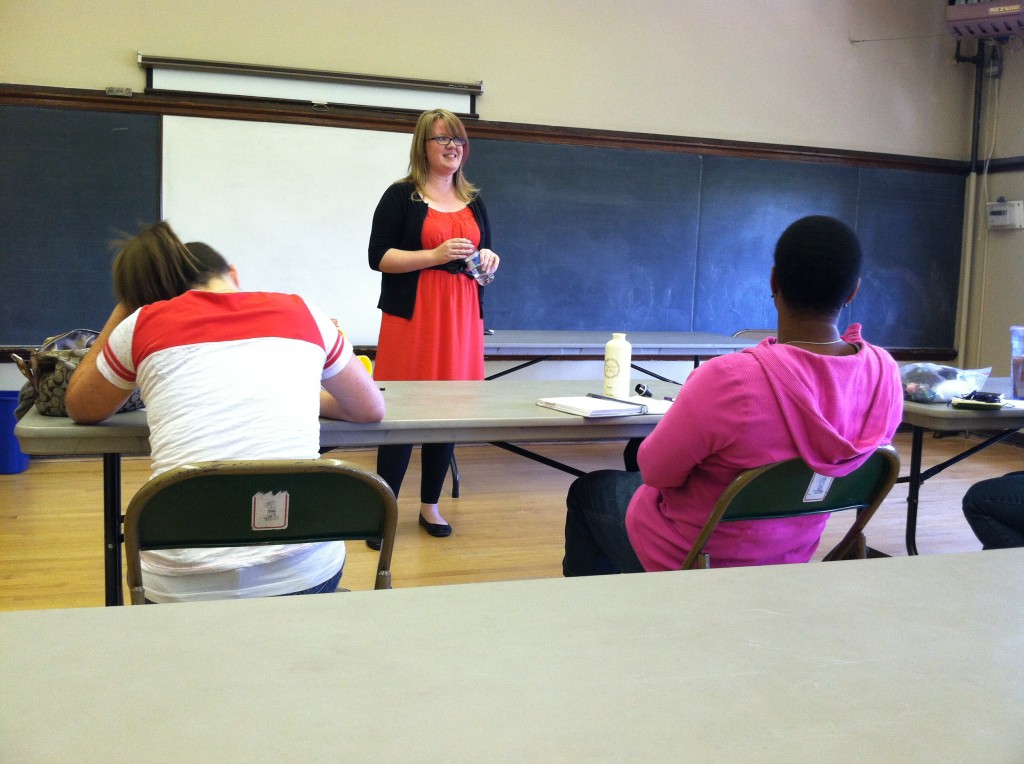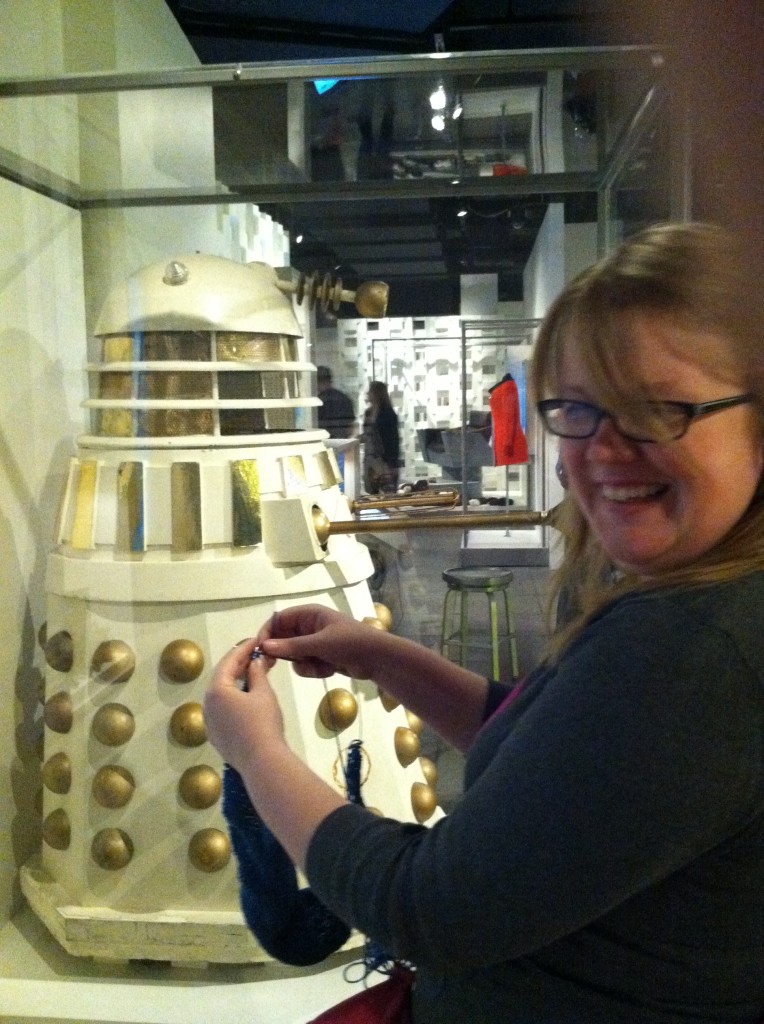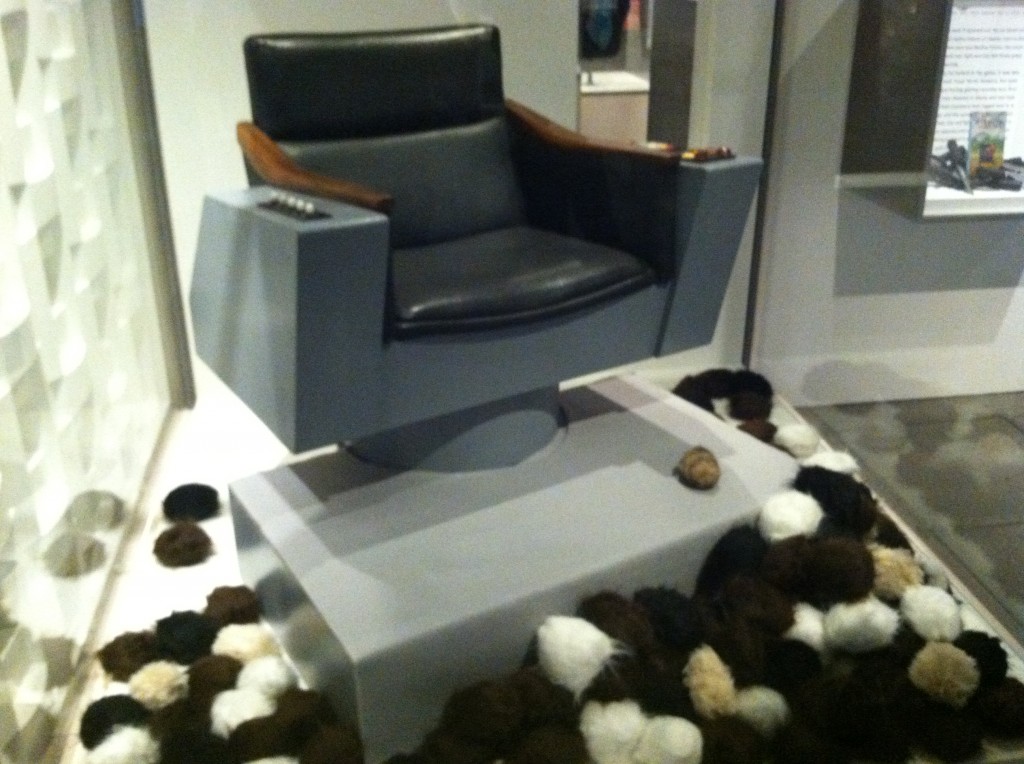 Seattle skyline from Bainbridge Ferry :: Teaching an EtsyRAIN workshop :: Knitting the TARDIS shawl with a DALEK :: Captain Kirk's actual chair :: At the baseball game :: first Pumpkin Spice of the season, as I waited for my much-delayed flight
The lessons
Captain Kirk's chair isn't that impressive in real life (kind of a peel-y vinyl), reminding me again that the symbol is the thing, and the value we bring to objects.
Support is all around. Again and again during the trip, I'd worry about something (like which busses to take to get to my workshop, without getting sweaty) only to have support show up (within an hour, three different people texted, unprompted and offered to drive me.) This happened so many times I lost count. Note to self: Keep your eyes open, the help you need is within reach.
Setting goals is powerful. I've had a dream/wish in mind all summer, but didn't know how to make it happen. Way back in June, I wrote that I wanted the Starship to my full-time focus  by September. But it seemed impossible, so I didn't make any plans for it…and then a series of random events made it possible to extricate myself from long-term client projects (happy on all sides) and dedicate myself full-time to the Starship this month. Magical. Also, freaky.
The finds
And that's it for my Adventures this week – what were yours?
---
Another lesson  learned? I love talking to you. So now, for this month only, every one boarding the Starship gets a free jam session. We'll talk about your questions, your dreams and your plans, so you enter the Starship prepared to get exactly what you need. Offer ends (and the Starship closes to new members) on 9/14.