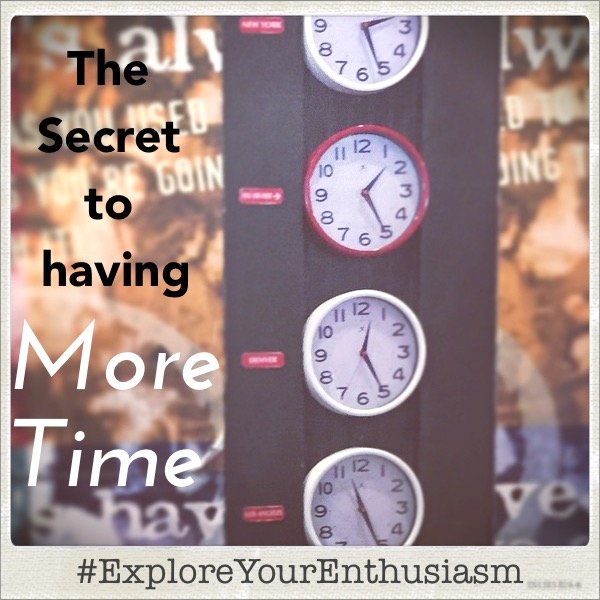 Podcast: Play in new window | Download
How can you have more time to do the stuff you want to do (and all the stuff you have to do?) That's what we're going to talk about in today's episode.
Build a system that works for you, and have more time for work AND fun with my newest class, Wrangle Your TIme.
How to listen
You can subscribe to it on iTunes (If you do, leave a review!)
You can listen to it using the player above or download it.
Subscribe or listen via Stitcher (or subscribe in whatever you use for podcasts – just search "Explore Your Enthusiasm" and it should pop up!).