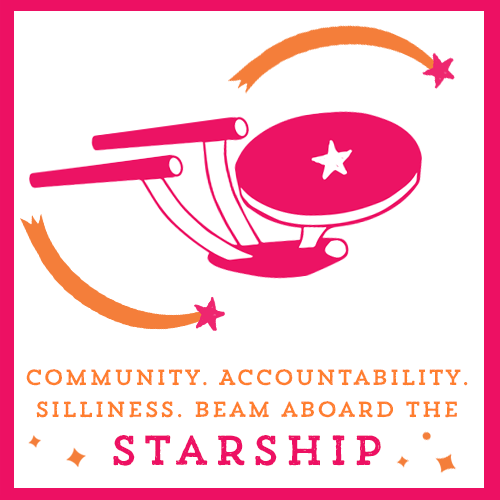 Podcast: Play in new window | Download
Having a community of supportive, encouraging and whip-smart fellow business explorers completely transformed my business. In today's episode, I share a bit about how my business has been shaped by the communities I was a part of and what led me to create a community of other makers + writers, aboard the Starship. If you're feeling lonely or down, listen in as I share my secret mission and how it involves you.
Note: The Starship closes THIS Friday, 6/27/14, at 4 pm. To learn more, check it out it here.
How to listen
You can subscribe to it on iTunes (If you do, leave a review!)
Subscribe or listen via Stitcher (or subscribe in whatever you use for podcasts – just search "Explore Your Enthusiasm" and it should pop up!).