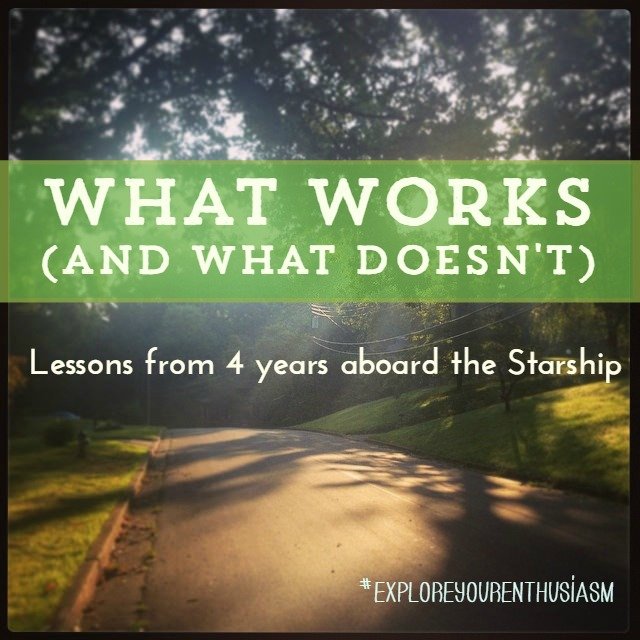 Podcast: Play in new window | Download
In four years of leading the Starship, I have had an inside look at dozens of creative businesses. I've seen what works (and what keeps them stuck).  I've watched captains grow their business until they could quit their day job, captains start their business from scratch, and captains totally change directions. I've noticed some things are true of all the captains who have met their goals, and I'd like to share them with you today.
In today's episode I'll share: 
What the most successful captains have in common
What stops businesses (and people) from growing
What it really takes to be a successful knitwear designer (Since the Starship is about 30% knitwear designers, I've learned a lot by watching what works for them.)
The Starship is an online community for makers, artists and writers with a library full of classes, a forum to ask and answer questions, and a weekly live chat with me, where everyone checks in on what's going well, what they're working on, and how we can help.  It is open this week (it closes on Oct 1); join here.
How to listen
You can subscribe to it on iTunes (If you do, leave a review!)
You can listen to it using the player above or download it.
Subscribe or listen via Stitcher (or subscribe in whatever you use for podcasts – just search "Explore Your Enthusiasm" and it should pop up!).
Want to beam aboard the Starship or sign up to learn when it's open? Click here!