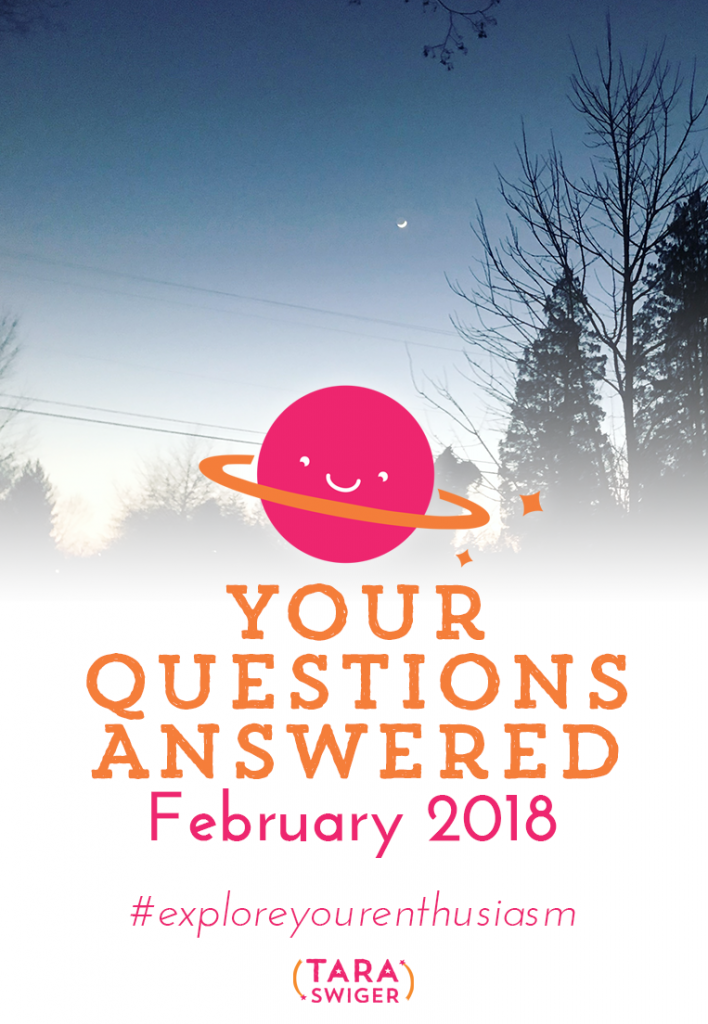 Podcast: Play in new window | Download
In this week's episode I'm answering your questions!
How to listen
You can subscribe to it on iTunes (If you do, leave a review!)
You can listen to it using the player above or download it.
Subscribe or listen via Stitcher (or subscribe in whatever you use for podcasts – just search "Explore Your Enthusiasm" and it should pop up!).
Get a library of transcripts!
Enter your email to get free access to a while library of podcast transcripts.