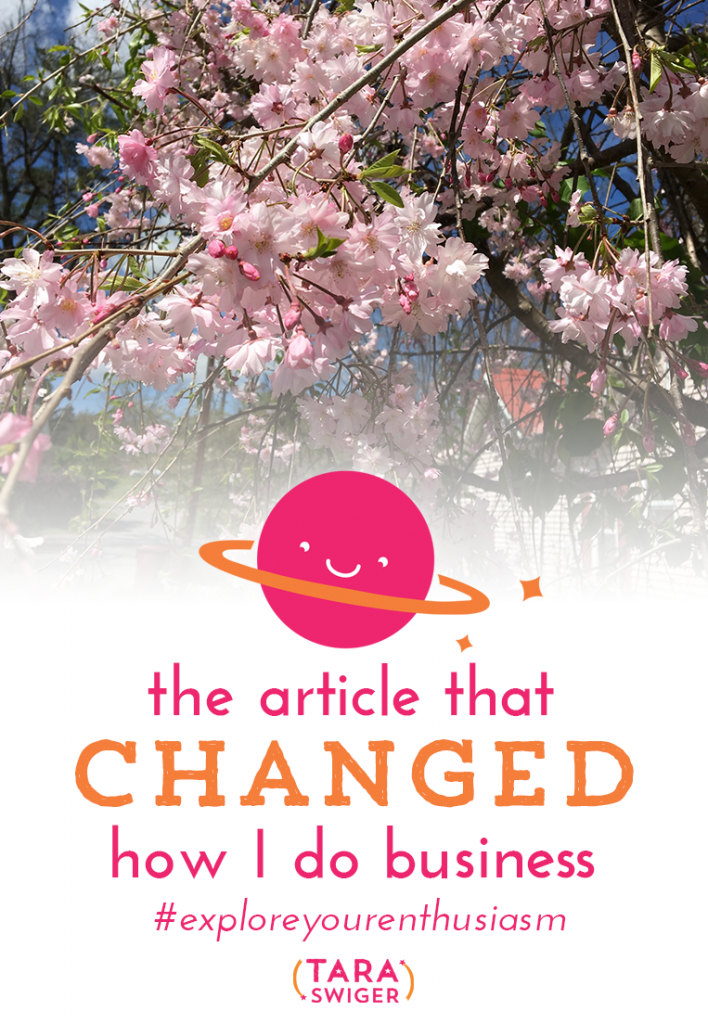 Podcast: Play in new window | Download
In 2009 I read an article that totally changed the way I thought about my small business and shaped the way I do… everything in my business and how I make every decision.
Today we're going to talk more about the article I read, how it shaped my decisions, and how you can use the same concepts to grow and improve your creative business.
Resources Mentioned:
How to listen
You can subscribe to it on iTunes (If you do, leave a review!)
You can listen to it using the player above or download it.
Subscribe or listen via Stitcher (or subscribe in whatever you use for podcasts – just search "Explore Your Enthusiasm" and it should pop up!).