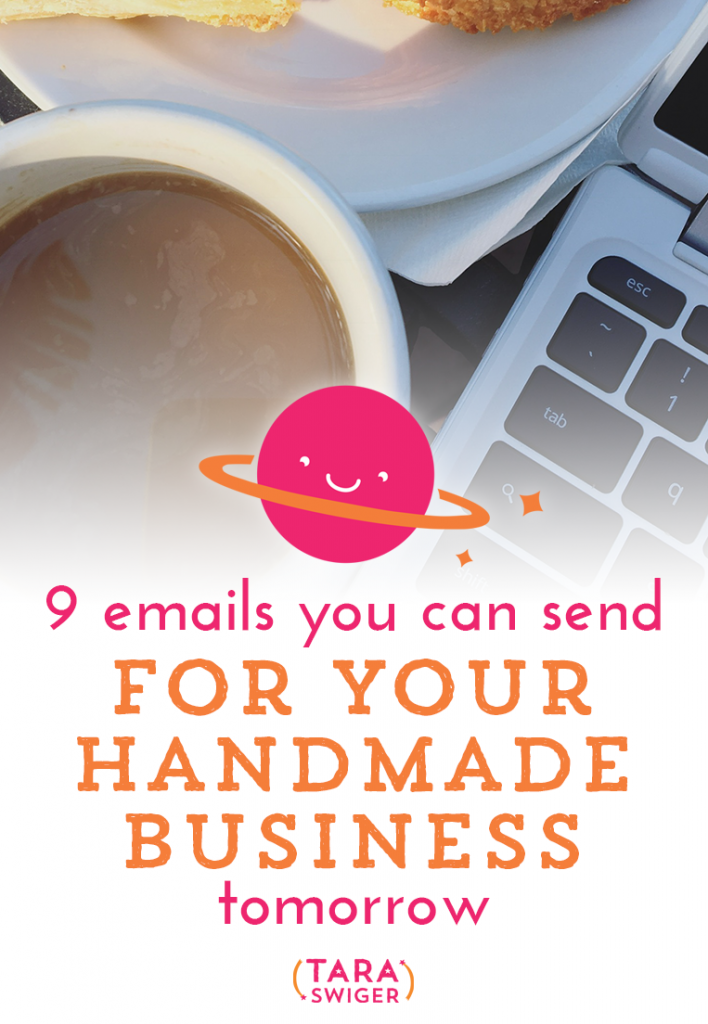 Podcast: Play in new window | Download
How do you feel about the emails you send, right now? Do they result in sales and conversations with your readers? If not, it's time to experiment. Today I'll share 9 kinds of emails you can be sending for your handmade business.
Links Mentioned:
Want the FREE transcript for this episode? Enter your e-mail in the box at the bottom of this post!
How to listen
You can subscribe to it on iTunes (If you do, leave a review!)
You can listen to it using the player above or download it.
Subscribe or listen via Stitcher (or subscribe in whatever you use for podcasts – just search "Explore Your Enthusiasm" and it should pop up!).
Get the FREE transcript
Enter your email below to get the transcript for this episode so you can remember the 9 emails to send!