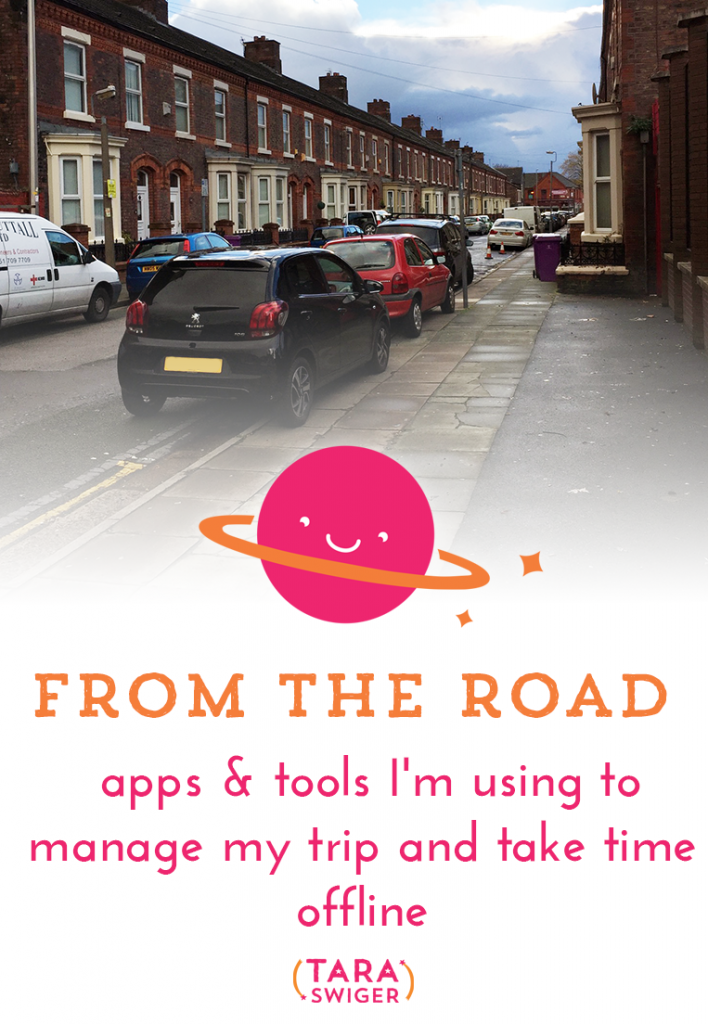 Podcast: Play in new window | Download
Today I'm sharing what apps and tools I used to be offline for two weeks and still keep my business going. We'll talk about my business-specific tools (how I post consistently to social media, without opening my computer) and the travel-specific apps that helped me keep track of a handful of flights, train tickets, and find the cheapest place to live next Edinburgh castle!
Here are the links to everything I mention:
Note: When available I used affiliate links – which means I may make a tiny percentage of the sale or save money on my own account if you purchase through my link (on Later you get 10 free posts!). I am only linking to  tools I use every day, whether they have affiliate links or not!
How to listen
You can subscribe to it on iTunes (If you do, leave a review!)
You can listen to it using the player above or download it.
Subscribe or listen via Stitcher (or subscribe in whatever you use for podcasts – just search "Explore Your Enthusiasm" and it should pop up!).
Get early access
Get a free workshop on building your business foundation.
Meet a few of the Captains and learn their lessons
Be the first to be notified when the Starship reopens