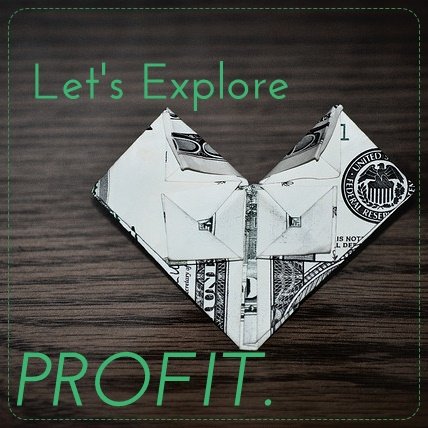 Money. Profit. Pricing.
These are some of the hardest things to talk about in our businesses (and lives!), for a many reasons: because of our culture and its messages, because we might use it as a measure of our self-worth (and thus, it becomes a tool of self-doubt), and  because it is so easy to get lost in the Comparison Game.
This is exactly why we should explore it. Not just explore the ideas of profitability or making money – but explore your actual, real-life numbers, no matter what they are.
You see, in my work with creatives I find two things that routinely get in the way of their doing what they want to do:
They don't have a plan, they don't know exactly where they want to go. (Which is why I created this.)
They don't know where they are, they don't know their actual numbers. (Which is why I created this.)
If you want to go somewhere else, you have to know where you are right now.
If you want to make more money, you need to know what your money is doing right now. You need to know your expenses, your profit margin, your minimum break-even point and your most profitable products.
With this knowledge, you can grow, build, and expand. You can spend your time on what works and stop doing what doesn't.
But this doesn't have to be hard or stressful or self-flagellating. We can pull out these numbers, run a little math, and then learn the lessons. We can explore instead of hoping, comparing, or grasping.
If you'd like to join me in this exploration, it's time to learn how to Pay Yourself.