I follow my enthusiasm by reading…a lot. And once a month, I share (some of) the books I read last month and the books I intend to read this month. You can join the informal book club by sharing your own list with me on Facebook and find all the posts here.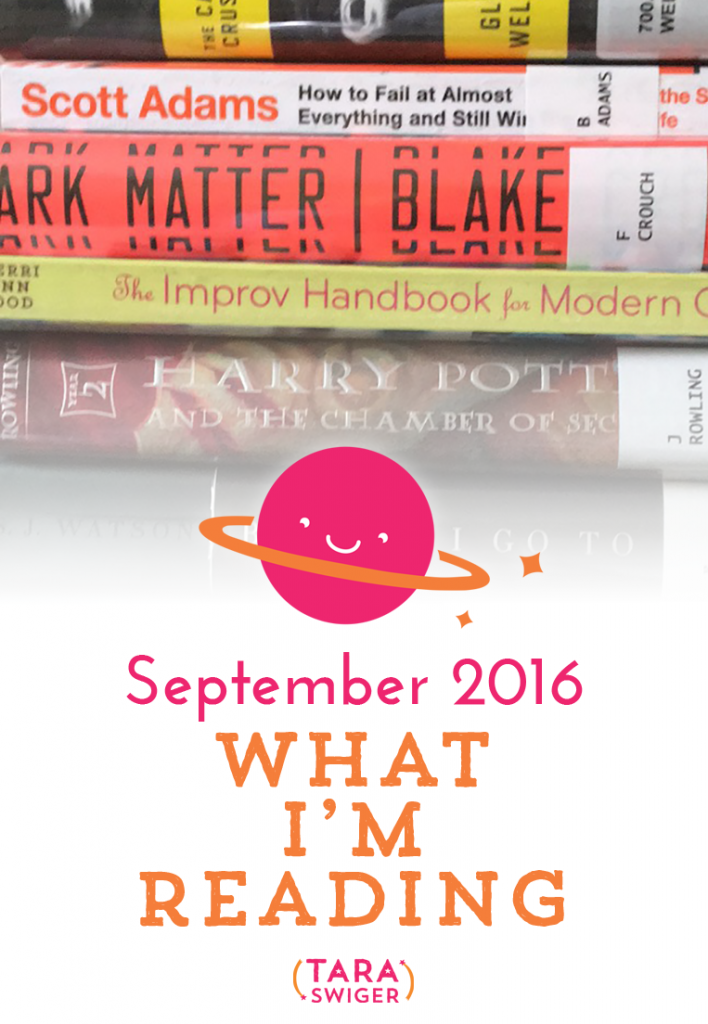 (The usual disclaimer applies.)
What I read
Special Mention: Harry Potter, books 1, 2, and 3.  Yeah, so. It's time to come clean: I've never read or watched any Harry Potter. I know, I know. I just wasn't the right age to read it when it came out (really busy reading tons of French literature, in French!) and I didn't get around to it. So I decided to fix that, and sped through the first three last month.
To be honest, and at the risk of losing all my readers, I gotta admit: I didn't get it. The first two books were just…okay. Not as gripping or fast moving or even as well-written (gasp!) as other YA I've read. (Hello, Lord of the Rings! Anne of Green Gables!)
However, by Book 3, I started to get it. I'm at least hooked enough to start in on Books 4 & 5 this month.
What I'm reading
I need some more recommendations! Tell me on Twitter or Facebook!
Yeah, so I read a LOT this month. I didn't even share them all here (I skipped the ones I didn't love, or wouldn't recommend.)  Here's to another great month of reading!
What I read last September.
And in September 2014.
What are you reading?