Welcome to the Book Club!
Each month, I'll suggest 2 or 3 books that you might like to read – one will be a biz-explorer pick (something to help you in you navigate your business) and one will be a general fun (or creativity) pick. I'll provide links to Goodreads (so you can easily add it to your queue), IndieBound (buy from your local bookseller!) and Amazon Kindle (if available).*
Did it change the way you think about making decisions? Leave a comment to tell me. (That's where I'll be sharing how I'm using Six Thinking Hats in my business).
April's Books
Contagious, by Jonah Berger. I haven't read it yet, but it was suggested by Jessica of Storied Yarns and it just came in at my library. I look forward to reading it along with you!
GoodReads | IndieBound | Amazon
The for-fun pick is Dinner: A Love Story, by Jenny Rosenstrach. More than a cookbook (since I don't eat meat, there's not a lot of recipes from it I'll be trying!), it's a lovely story of  getting dinner on the table every day. I especially loved this bit, where she talks about how she and her husband end up "owning" recipes (Jay and I do EXACTLY this):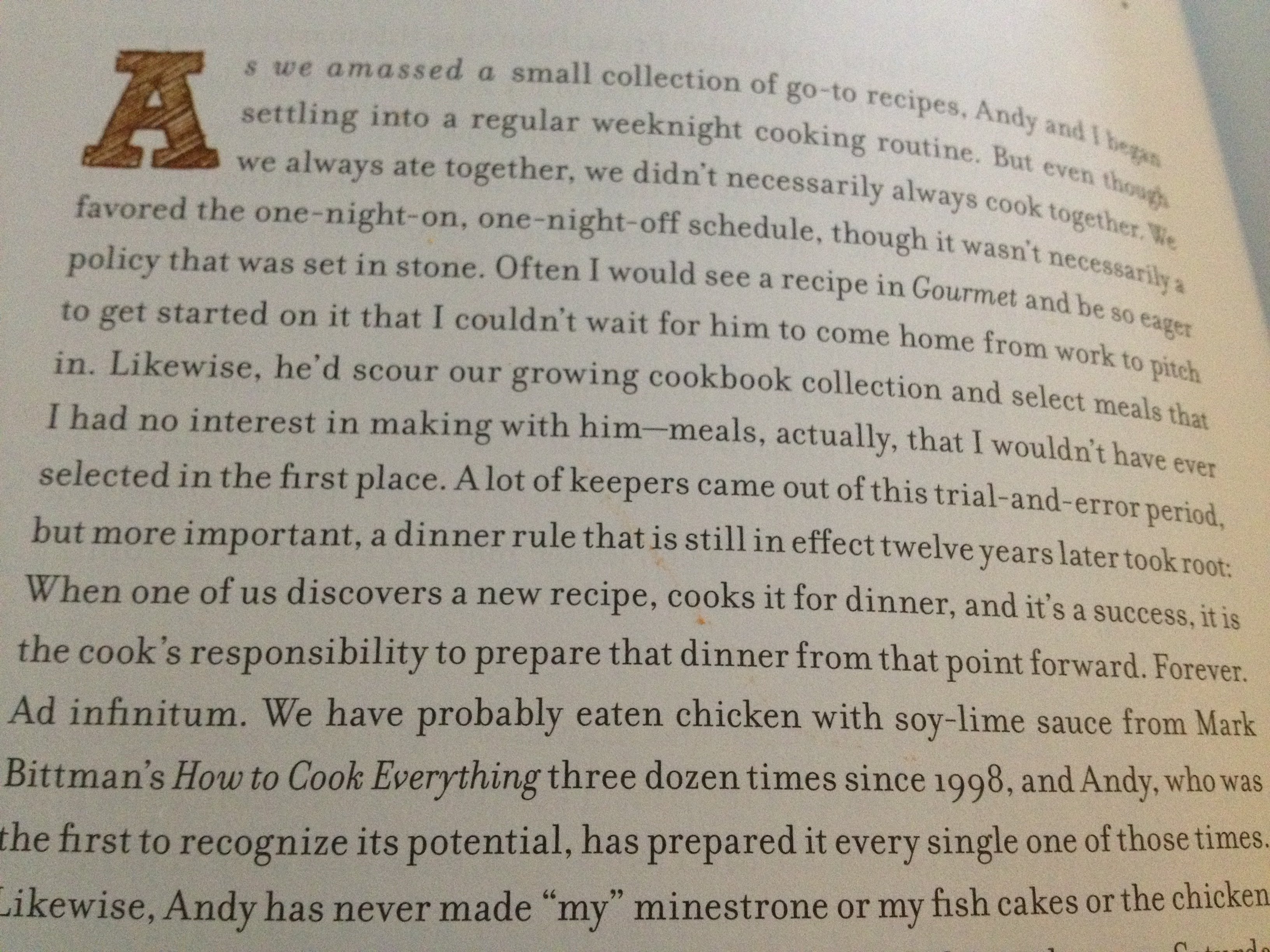 GoodReads | IndieBound | Amazon
*A reminder: I got both of these books at my library – so try yours! If you buy from IndieBound or Amazon using the links below, I get a tiny percentage for soy lattes.
If you're joining me in reading these books this month, say hello in the comments! If not, what are you reading?